2017 Cessna Grand Caravan EX
Price: $2,295,000
Serial Number:

208B-5286

Tail Number:

N208SG

Hours:

297

Cycles:

413
• $100K Price Reduction
• Garmin 1000 w/Synthetic Vision
• New WIPAIRE 8750 Alpha Floats
• Bose Headsets-all seats
• Marine Radio
• Extended Baggage
• Pitch Lock
• Single Point Refuel
• Sold with Cargo Pod and Fixed Gear
Offered by: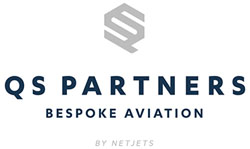 Boulder, CO
Airframe
Program Coverage:
Cessna ProParts
Total Time Since New: 350 Hours
Total Landings Since New: 300 Landings
Floatplane Gross Weight: 9,062 Lbs
Landplane Gross Weight: 8,807 Lbs
Airframe on ProParts
Engines
P&W PT6A-140
Engines on ESP
Avionics
AIRCRAFT SPECIFICATIONS:
FAA Certification Kit
Garmin 1000 w/Synthetic Vision
Jeppesen Chartview
Cabin A/CKR-87 ADFFK06N Cargo Pod w/Exhaust Def (Removed*)
Artex C406-N ELT
Oxygen System, 17 Port (O2 Bottle Removed*)
300 Amp Starter Generator
Garmin TAWS
Oversized Tires, 29" (Removed*)
TKS Ice Protection (TKS Tank Assembly Removed*)
Radar Garmin GWX 70
4 Color Digital Weather Radar
Garmin GTS825 Traffic Advisory System
Dual Audio Panel
14 Place Commuter (EXP)
10 Headrests
ADS-B Out
Canyon Group Interior
Crew Polyurethane Seats
Standard Canyon Vinyl Flooring
Alternate Grey Polyurethane Canyon Seats
Standard Vinyl Canyon Sidewall

*All will be delivered as Loose Equipment.

ADDITIONAL EQUIPMENT:
Single Point Refueling
Uniden UM380 Marine Band FM Transceiver
Expanded Intercom: Bose ANR-headset connectors at each position
Corrosion X Application on Floats (except baggage area), wings, empennage, flight controls, and bilge area
Aero Twin Extended Baggage Kit on Aircraft Equipped with air conditioning
Hummingbird Depth Finder Display installed in the co-pilot panel in a canted mount – Depth Finder transducer is mounted in the left-hand float
Props
Interior
10 Seats–Khaki leather seats with Black sides/trim. Crew and 9 Passengers.
Exterior
Base Paint Colors:
Overall White
Send a message to David Foster at QS Partners