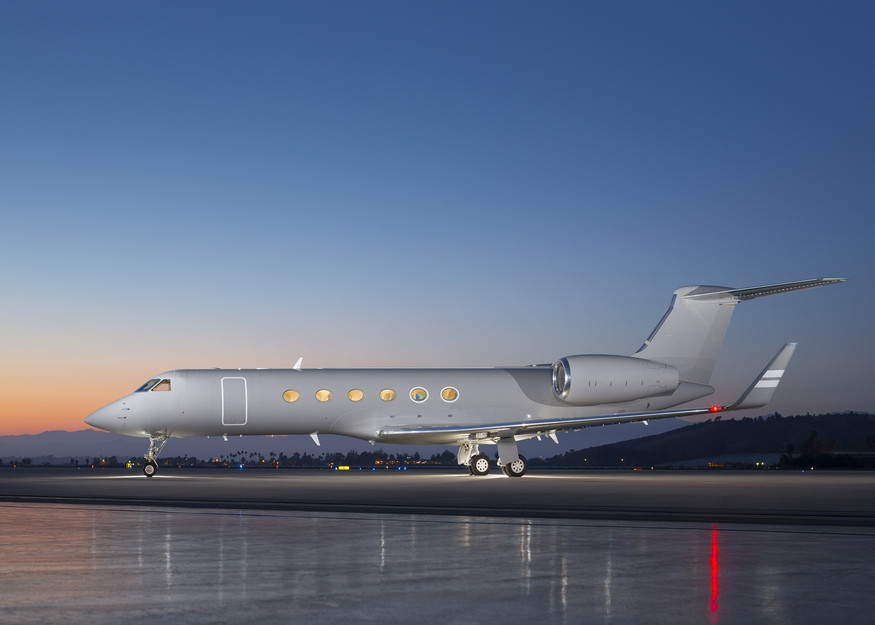 2000 Gulfstream G-V
Price: Call for Price
Serial Number:

606

Hours:

8,229

Cycles:

3,804
Horizontal Stabilizer Inspection and FANS 1/A+ Installation c/w by Gulfstream St. Louis
Engines on RRCC
APU Enrolled on MSP
HAPP / MPP
Crew Rest
Aft Galley
12 Passenger
ATG 4000
FAR 135
ADS-B Out v2
FMS 6.1
WAAS/LPV
New Carpet 2021
Offered by:

Newport Beach, CA
Airframe
Avionics
Honeywell SPZ-8500 Flight Director
Triple Collins VHF-422D VHF COMM
Dual Collins VIR-432 VHF NAV
Dual Collins ADF-462 ADF
Dual Collins DME-442 DME
Dual Collins TDR-94D Transponder
Dual Collins HF-9034A HF COMM
Dual Honeywell RT-300 Radio Altimeter
Triple Honeywell LASEREF IV IRS
Triple Honeywell NZ-2000 FMS 6.1
WAAS/LPV
Dual Honeywell GP-550 GPS
Single Honeywell WU-880 Color Weather Radar
Dual Collins RTU-4280 Radio Tuning Units (RTU's)
Honeywell HUD-2020 Heads Up Display
Aircell 2 Channel Phone
Enhanced Vision System (EVS) Space provisions
EGPWS
AFIS
TCAS 2000 with Change 7
Airshow: Rockwell Collins Genesys
RVSM / 8.33 FM Immunity
FDR: L3 P/N 91005-0031122
CVR: Teledyne P/N 89095-0031
Inspections
Inspection Type
Performed
Next Due
Additional Equipment/Features
Horizontal Stabilizer Inspection and FANS 1/A+ Installation c/w by Gulfstream St. Louis
Interior
By Gulfstream Aerospace, Long Beach.
12 Passengers, Aft galley with Forward Crew Rest, Lavatory and Mini Galley. Fwd & Aft Vacuum Lavs.
Offers 5 berthable beds.
-
Configuration:
Forward: Four Place Club
Mid: Four Place Club
Aft: Four Place Conference Group with opposing Credenza
SAT TV: Rockwell Collins Tailwind 100 with Upgraded -201 Receiver
Aircell ATG 4000 High Speed Data
-
New Carpet 2021.
Entertainment
High Speed Internet:
ATG 4000
Exterior
By Gulfstream Aerospace, Long Beach. Overall gloss grey w/ white accent stripes on winglets.
Send a message to Mark Bloomer at JetTransactions