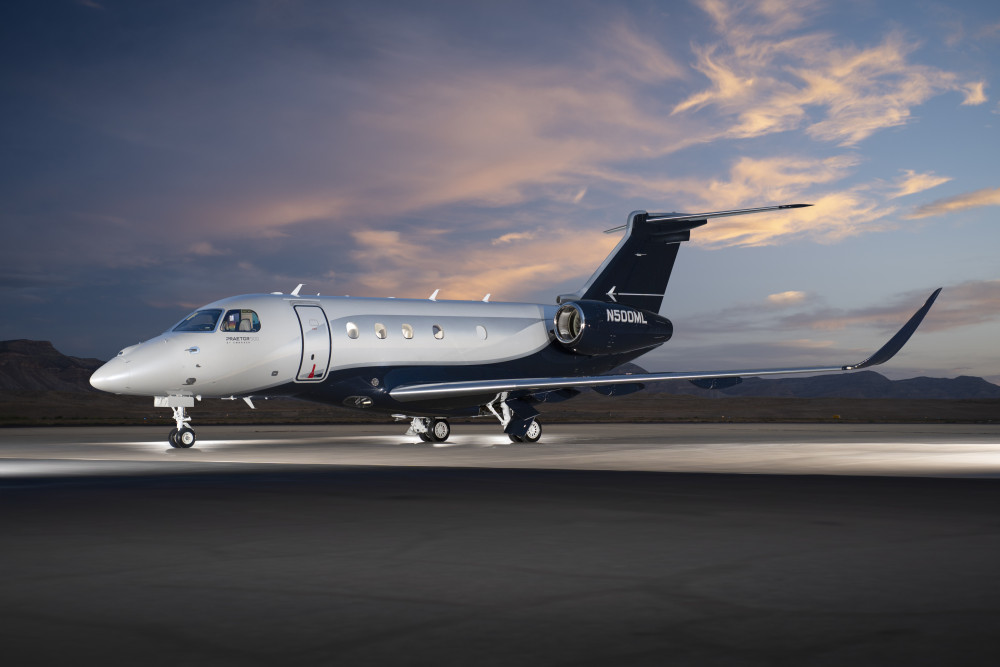 2020 Embraer Praetor 500
Price: Call for Price
Serial Number:

55010058

Tail Number:

N500ML

Hours:

860

Cycles:

462
Embraer Enhanced Vision System
Swift Broadband High Speed Data
CAMP
Enrolled on MSP Gold and EEC Enhanced
Offered by: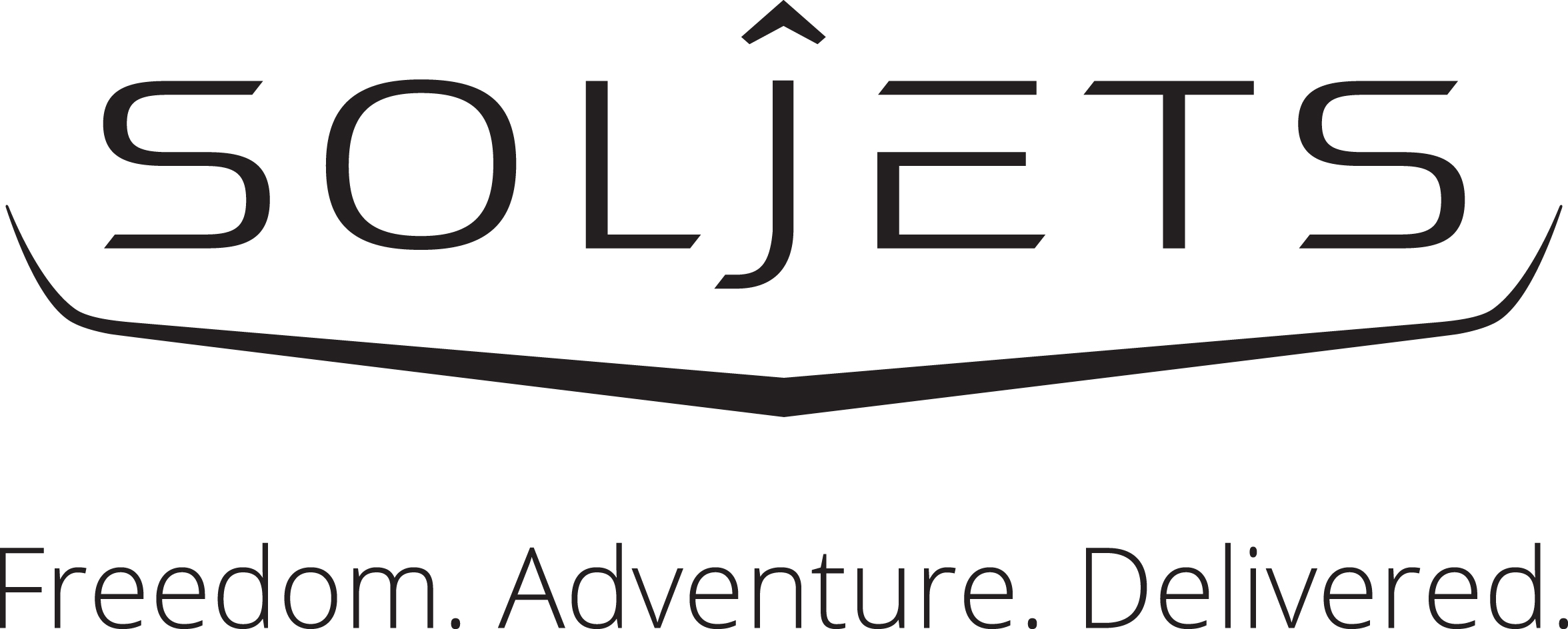 Park City, UT
Airframe
Program Coverage:
Embraer Executive Care Enhanced (EEC Enhanced)
Maintenance Tracking:
CAMP
Engines
Engine Program Coverage:
MSP Gold
APU
APU Program Coverage:
MSP Gold
Total Cycles Since New:
927
Avionics
Rockwell Collins Pro Line Fusion Avionics System
ADS-B Out
CAT-II
Four 15.1-inch active matrix liquid crystal smart displays
Dual Air Data System RVSM compatible
Dual Gyrocompass Enhanced Attitude Heading Reference System (AHRS)
Dual Flight Management System (FMS) with Take-off and Landing performance calculation capability (TOLD)
Dual Flight Director with fail passive autopilot
Dual Channel Data Module Cabinet (DMC)
Dual Display Control Panel (DCP)
Dual Multifunction Keyboard Panel (MKP)
Dual Cursor Control Panel (CCP)
Dual Channel Aural Warning Unit (AWU)
Dual Digital Audio Control Panel (ACP)
Dual VHF communication transceivers
Dual Global Positioning System (GPS) with SBAS/WAAS
Dual navigation receivers (VOR/ILS/MB)
Two modular Integrated Processing Cabinets (IPC)
Synthetic Vision System (SVS) with full-screen presentation
Autothrottle system
Engine Indication and Crew Alerting System (EICAS)
Graphical System Synoptic Presentations Navigation Chart Capability
Integrated Flight Information System (IFIS)
High-resolution Terrain Maps
Vertical Profile Window
Standby Flight Information System (SFIS)
Flight Control Panel (FCP)
Reversionary Switch Panel
Digital Audio System
Multi-Scan Weather Radar (18" antenna) with Turbulence Detection Mode
Distance Measuring Equipment (DME) Receiver
Radio Altimeter
Traffic Surveillance System (Integrated TCAS II and Enhanced Mode S Transponder System)
Second Enhanced Mode S Transponder
Terrain Awareness and Warning System Class A (TAWS-A)
Onboard Maintenance system (OMS)
Electronic Checklist
Cockpit Voice Recorder (CVR)
Flight Data Recorder (FDR)
Three-Frequency Emergency Locator Transmitter (ELT)
Cabin Announcement
Additional Equipment/Features
FMS 4D Trajectory – Required Time of Arrival
RNP AR 0.3
Second Radio Altimeter
Single ADF
E²VS – Embraer Enhanced Vision System
Third VHF
Dual HF plus SELCAL
ACARS Datalink
ACARS over Iridium
CPDLC over ATN (EASA Link2000+) and FANS 1/A+ CPDLC Package
Datalink Graphical Weather
Surface Management System
Paperless Operation Capability
Pilot Tables
Autobrake
CAT-II
One Life Raft + life line
115 cu. ft. capacity oxygen cylinder
110 minutes cargo fire suppression system
Steep Approach Capability
Crash Axe
HALTO
Towing Kit
Two (2) Place Divan
Cabin/Lavatory Curtain
Cockpit/Cabin Pocket Door
Main Door Thermo-Acoustic Curtain
Second LHS Airstair Handrail
Coffee Brewer
Enhanced Cabin Management System plus Upper Tech Pannel
19'' HD Monitor Upgrade - Enhanced CMS
Provisions for Indiviual Monitors
Additional Power Outlets
Six (6) Enhanced Seats
Belted Toilet
Internal Luggage Compartment Shelves
Servicing Ladder
Baggage Compartment Ladder
Iridium Satellite Phone
Swift Broadband High Speed Data
Stone Floor in Lavatory
Stone Veneer Countertops in Lavatory
Interior
Nine (9) Passenger Seating in Light Beige Leather including Six (6) Executive Seats, Two Place Forward Divan, and Belted Lavatory.
Exterior
Embraer Brand Paint Scheme.
Send a message to SOLJETS