1999 Dassault Falcon 2000
Price: Call for Price
Serial Number:

90

Hours:

7,153

Cycles:

4,912
U.S. Registered
Midwest Part 91 Fortune 500 Owner
Includes 4C Inspection at Duncan Aviation
Engines Enrolled on MSP Gold
Recent Engine Midpoint Inspections
Preferred 10 Passenger Interior Configuration
Gogo Aircell ATG-4000 High Speed Internet Wi-Fi
Flight Dynamics HUD
Large Jumpseat - Third Crew Member
TCAS II Change 7.1
APU Enrolled on MSP
Dassault OCIP A Inspection Program
Great Pedigree
Offered by: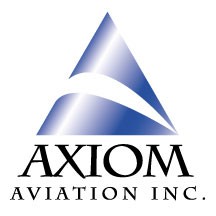 Richmond Heights, OH
Airframe
Engines
Engine Program Coverage:
MSP Gold
Engine 1
Hours Since Hot Section:
125
Engine 2
Hours Since Hot Section:
83
APU
Total Time Since New:
4,794
Total Cycles Since New:
8,740
Avionics
Collins Pro Line 4 Avionics Suite
Quad Collins EFD-4077 EFIS Displays
Dual Collins FMS-6100 Flight Management Systems
Dual Collins FMC-6000 Flight Management Computers
Dual Collins CDU-6100 Control Display Units
Dual Collins RTU-4220 Radio Tuning Units
Triple Collins VHF-422C Comm. Transceivers
Dual Collins FCC-4002 Flight Control Computers
Dual Collins VIR-432 Navigation Units
Dual Collins GPS-4000S GPS Receivers
Dual Collins HF-9034A Transceivers
Dual Collins ALT-55B Radio Altimeter
Dual Collins ADC-850C Air Data Computers
Dual Collins DME-442 Transceivers
Dual Collins ADF-462 Receivers
Dual Collins DCP-4002 Display Control Panels
Flight Dynamics Head Up Guidance System HGS 2850
Dual Collins TDR-94D Mode S Transponders
Dual Honeywell LASREF III IRU's
Collins AHC-3000 ARHS
Collins TWR-850 Turbulence Weather Radar RTA-858
Collins 94 TCAS II TR-921 Computer
Honeywell MK V EGPWS
Coltech CSD-714 SELCAL
Triple Sextant Engine Indicator Electronic Displays
Collins MDC-4000 Maintenance Diagnostic Computer
Honeywell AFIS
ELT 97 (AF) Emergency Locator Transmitter
Allied Signal Solid State Flight Data Recorder
Allied Signal Solid State Cockpit Voice Recorder
Collins DBU-5000 Database Loader
Navigation and Compliance
TCAS II Change 7.1
ADS-B Out Dassault Aviation STC
WAAS/LPV
LNAV/VNAV Capability
RVSM
VHF 8.33 MHz Spacing
406 MHz ELT
NAV FM Immunity
Additional Equipment/Features
Dassault Aviation LED Landing Lights STC
Emteq LED Anti-Collision/Navigation Lights Dassault STC
LED Master Caution Warning Panel Upgrade Mod.
(2) Cockpit Mid-Continent TA202 USB Charging Outlets
115 Cubic Foot Oxygen Bottle STC Upgrade
Therapeutic Oxygen System STC
TIA Wavejet Microwave Oven (Aviation Grade)
TIA Coffee Maker (Aviation Grade)
TIA Oven (Aviation Grade)
Removable Handrail Installation
Emteq LED Cabin Wash Lighting
Emteq LED Cabin Reading/Table Lights
Emteq LED Entryway/Jumpseat/Closets/Galley Lighting
Emteq LED Lavatory/Baggage Lighting
Third Crewmember EROS Oxygen Box & Audio Panel
SB F2000-358 R3 Dry Bay Mod
Medeco External Locks – Additional Installed
Airshow Cabin Briefer
Securaplane XL245-A Emergency Batteries
Portable Oxygen Bottle
Battery Charging Using GPU SB
Air Conditioning Turbocooler Air Bearing Install SB
Interior
Interior Last Refurbished:
2017
Ten Passenger Interior
Four-Place Club Executive Seating
Large Third Crewmember Jumpseat
Aft Four-Place Conference Group & Double Club Seating
Large Conference Table
Three Executive Fold-Out Tables
Forward Well-Equipped Galley & Galley Annex Forward Crew Closet
Entryway Closet/Storage Cabinet
Cabin Forward Bulkhead Pocket Door
Aft Cabin Door Bi-Swing Mod
Aft Lavatory with Vanity & Aft Baggage
Entertainment
Airshow System:
Airshow 400
Cabin Management System:
Audio International Touch Screen
High Speed Internet:
Gogo Biz Aircell ATG-4000
In-Flight Phone:
Aircell Axxess Iridium
Gogo Biz Aircell ATG-4000 High Speed Internet Wi-Fi System
Aircell Axxess Iridium Phone System
(3) Astronics EmPower AC Power Supplies
8 Cabin AC Outlets
Galley/Lavatory/Aft Baggage 115 VAC Outlets
Aerial View Systems AVS-470 Tail Camera
Airshow 400 Map Display System
Cabin Bulkhead 18" Video Monitor
Exterior
Base Paint Colors:
Matterhorn White/Medium Gray
Stripe Colors:
Ocean Blue Metallic
West Star Aviation Painted
Send a message to Mike Herchick at Axiom Aviation, Inc.