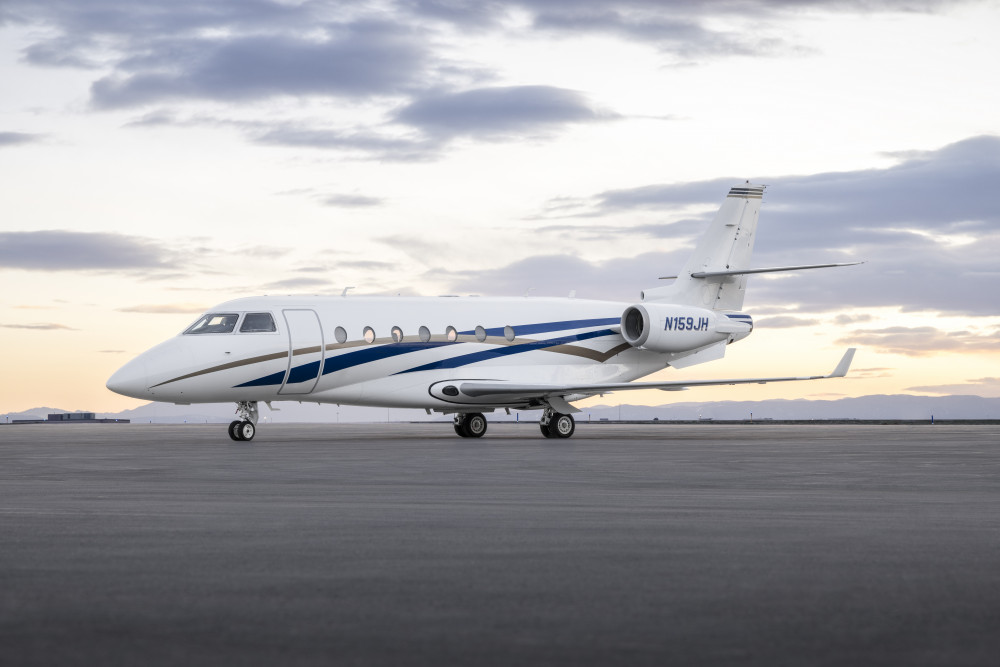 2007 Gulfstream G200
Price: $6,895,000
Serial Number:

159

Tail Number:

N159JH

Hours:

3,858

Cycles:

1,754
WAAS/LPV Upgrade
GoGo ATG 5000 Wifi
Safe Flight Auto Throttle
Allied Signal Digital Flight Data
Recorder (DFDR) Installation
Offered by: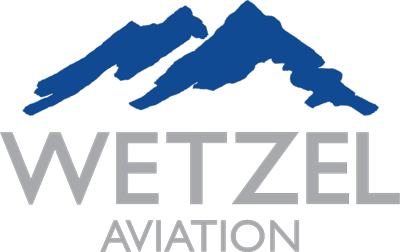 Englewood, CO
Airframe
Engines
Engine Program Coverage:
ESP Gold
Engine 1
Hours Since Overhaul:
3,822
Hours Since Hot Section:
1,096
Engine 2
Hours Since Overhaul:
3,809
Hours Since Hot Section:
1,029
APU
Description:
Honeywell GTCP36-150
APU Program Coverage:
MSP Gold
Total Time Since New:
2,656
Avionics
AVIONICS: Collins Proline

5-Tube EFIS Flight Director and EICAS
Collins FCC-4005 Autopilot
Collins VHF-4000 VHF Comms (with 8.33 KHz)
Collins NAV-4000 VHF Nav (with Dual ADF)
Collins DME-4000 DMEs
Collins TDR-94D Transponders (with Mode S, Flight
ID Enhanced)
ADSB-Out
Honeywell KHF-1050 HF Comms
Artex 406 ELT with Nav Interface
Collins GPS-4000S Global Positioning System
Collins FMC-6100 Flight Management Systems
Version 4.1 (WAAS/LPV Upgrade)
Collins RTR-858 Color Weather Radar with
Turbulence Detection
Collins TCAS-4000 TCAS 7.1
Honeywell MK-V EGPWS with Windshear
Collins RTU-4220 Radio Tuning Units (with Flight ID)
Universal CVR-120 Cockpit Voice Recorder
Collins AHS-3000 Attitude Heading Systems
Honeywell VHF AFIS
Collins ADC-850C Air Data Systems (RVSM Accuracy)
Collins DBU 5010E Database Unit
Allied Signal Honeywell DFDR

ADDITIONAL FEATURES:

ICG ICS-200 Satcom System
Allied Signal Digital Flight Data Recorder (DFDR) Installation
Cabin Wifi Switch
ADSB-Out
Safe Flight Auto Throttle
GoGo ATG 5000 Wifi
Aerial View Tail Mounted Camera System
Navigation and Compliance
Inspections
Currently being Completed by West Star Aviation, Perryville MO. (Late June 2023 est. Completion) Monthly: 1C/ 12, 2C/24, 4C/48, 6C/72, 8C/92, 12C/144, 16C/192 Inspection Hourly: 4A/ 2000, 8A/ 4000, 1200 Hr Engine Inspection APU Inspection
Interior
PASSENGERS:
Ten (10) Passenger with Jumpseat and Forward
Pocket Door in Beige Leather, Ultra Leather
Headliner and Mahogany Woodwork

CABIN LAYOUT:
Ten (10) Passenger in Forward Club, Aft Four-Place
Conference Group Opposite a Three-Place Divan
Belted for Two During Takeoff and Landing

LAVATORY:
Private Aft Lavatory with Large Storage Closet

COCKPIT:
Sheepskin Inserts

DATE:
Original
Entertainment
High Speed Internet:
GoGo ATG 5000 Wifi
Exterior
Base Paint Colors:
Matterhorn White
Stripe Colors:
Dark Blue and Las Vegas Gold Metallic
Send a message to Bryon Mobley at Wetzel Aviation, Inc.