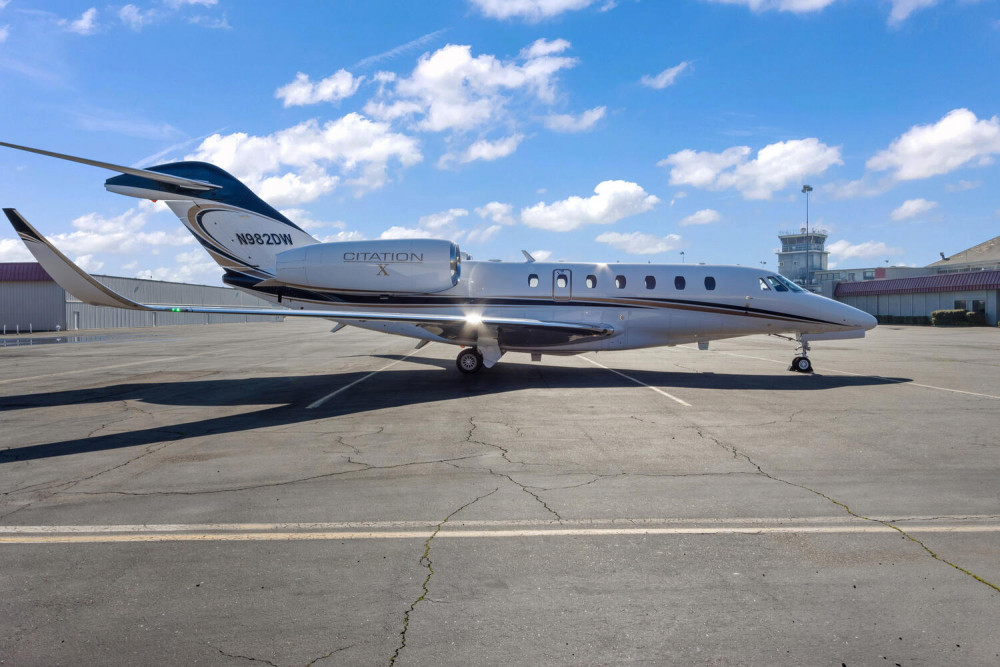 2007 Cessna Citation X
Price: Make Offer
Serial Number:

750-0279

Tail Number:

N982DW

Hours:

7,016

Cycles:

3,791
Honeywell Primus Elite Avionics Package
Always US Based
CAMP Maintenance Tracking Program
No Known Damage History
Offered by: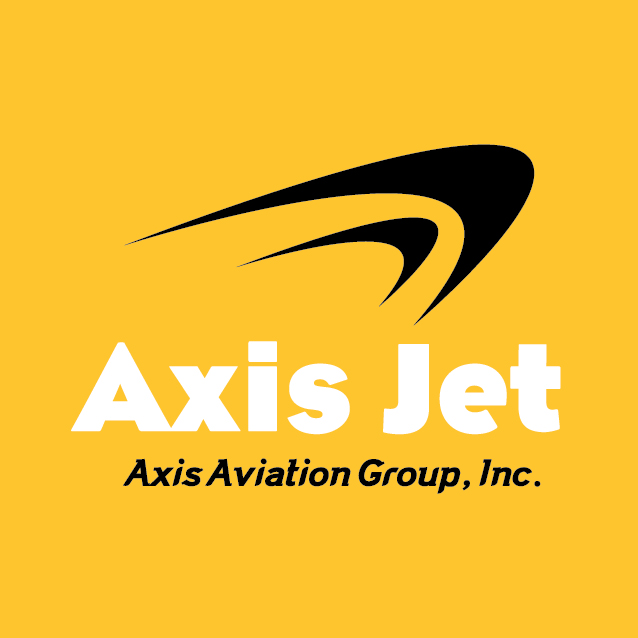 Sacramento, California
Airframe
Aircraft Total Time: 7016
Aircraft Total Landings: 3791
Engines
Rolls-Royce Model AE3007C
Engine Program Coverage:
Rolls Royce Corporate Care (RRCC)
Avionics
Honeywell Primus Elite Avionics Package
Dual Honeywell Primus II SRZ-850 Integrated Radios
Dual Honeywell RM-855 Radio Management Units
Dual Honeywell AV-850 Digital Audio Control Panels
Dual Honeywell RCZ-850 Communication System
(Dual Mode S Transponders with Enhanced Surveillance)
Dual Honeywell RNZ-850 Navigation System
(Includes VOR, ILS, G/S, dual ADFs, and dual DMEs)
Dual Honeywell KHF-1050 HF Transceivers
Coltech CSD-714 SELCAL Decoder
Honeywell CD-850 Clearance Delivery Unit
Honeywell (Satellite) AFIS Data Communications
Dual Honeywell GNSSU Global Positioning System
Dual Honeywell FMZ-2000 Flight Management System
(With 6.1 Software and WAAS/LPV)
Dual Honeywell Laseref IV Inertial Reference System
Honeywell P-880 Weather Radar System
Dual Honeywell AA-300 Radio Altimeter System
Dual Honeywell AZ-840 Air Data System
Honeywell TCAS 2000 TCAS II with Change 7.1
Honeywell Mark V EGPWS with RAAS
Honeywell P-2000 Autopilot/Flight Director/EICAS
Honeywell DL-1000 Data Loader
L3 Aviation FA2100 Cockpit Voice Recorder
Honeywell ED-55 Solid State Flight Data Recorder
Artex C406-N Emergency Locator Transmitter
Additional Equipment/Features
Honeywell Primus Elite Avionics Package
Rolls-Royce CorporateCare Engine Program (Currently $465.28 per engine/hr, 300 hours per year)
Honeywell MSP Gold APU Program (Currently $121.13 per hr)
Cessna ProParts Program
(Currently $774.00 per hr, 250 hrs min.)
Winglet Technology Winglets
XM Weather
ADS-B Out
Smart Runway/Smart Landing
JeppView Electronic Charts
Aircell Gogo AVANCE L5 4G Wi-Fi
Aircell Axxess II Phone System
Extended Range Oxygen System
Airshow 4000 with 10.4" LCD Monitor
Three Rosen 7" Sidewall Flush Mount Monitors
Airshow Flight Deck LCD Monitor
Precise Flight Pulselite System
Cockpit Speaker Mute Switch
Dual DVD Player
110VAC Outlets (2 Cabin, 2 Cockpit, 1 Lav)
LED Lights
Large Forward Lefthand Storage Cabinet
Microwave
Two Heated Mapco Containers
Gasper Cooled Beverage Can Rack
Two Gasper Cooled Catering Drawers
Belted Flushing Toilet
Interior
Nine-passenger interior configured in a double club arrangement and a belted lavatory seat with a forward left-hand closet opposite a large forward right-hand galley. All club seats are berthable featuring 360-degree swivel capability. Passenger seating is completed in Beige leather and complemented with a light Beige Ultraleather headliner, PSU, and upper sidewalls. The lower sidewall fabric is a small geometric pattern of Gray and Navy Blue, and carpet is a Gray Berber with flicks of Black and White. Window shades are pleated fabric and electrically operated. The aft cabin bulkhead is accentuated with a bronze mirror. Metal surfaces throughout the cabin are finished in brushed aluminum with a clear coat. All cabinetry is Birdseye Maple wood veneer in a hi-gloss finish.
Entertainment
Cabin entertainment system includes a dual DVD player with three Rosen 7" sidewall flush mounted monitors and a 10.4" LCD video monitor located on the left-hand forward bulkhead. 110VAC cabin outlets include two in the main cabin, two in the cockpit, and one in the lavatory. Data and communications include Aircell Gogo AVANCE L5 4G Wi-Fi and Aircell Axxess II phone system with one handset in the cockpit and two handsets in the cabin. An Airshow 4000 system includes a cockpit controller with cabin audio briefing, which provides passengers with aircraft position and information data on all the monitors.
Exterior
Base Paint Colors:
Snow White
Stripe Colors:
Arc Blue Metallic and Amazon Blue Pearl
Overall Snow White with Arc Blue Metallic and Amazon Blue Pearl accent stripes. New paint completed by Cessna Wichita in August 2020.
Send a message to Axis Jet