1997 Gulfstream G-V
Price: Make Offer
Serial Number:

V-533

Tail Number:

N55FV

Hours:

7,428

Cycles:

2,787
Currently undergoing 12M, 24M, 48M , 72M & 96M at Gulfstream Dallas
Engines enrolled on Rolls-Royce Corporate Care Maintenance Program
Avionics enrolled on Honeywell MPP Maintenance Program
Honeywell Primus Elite DU-885 Planedeck | ADS-B Out v2 | FANS-1/A+
ATG-5000 & Swift Broadband Internet | 16 Pax | Fwd Galley | Crew Rest
Offered by: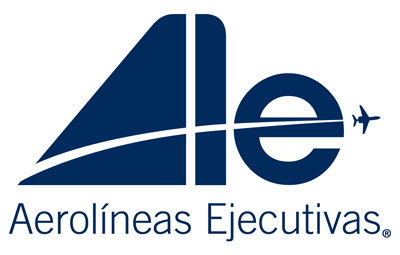 Aerolineas Ejecutivas S.A. de C.V.
Toluca, Mexico , MX
Airframe
Maintenance Tracking:
MYCMP
Airframe Certification:
FAR Part 91
Engines
Engine Program Coverage:
Rolls Royce Corporate Care (RRCC)
APU
Description:
Honeywell RE-220
Total Time Since New:
5,432
Avionics
Honeywell Primus Elite DU-885 Avionics Suite:
IRS: Triple Honeywell LASEREF IV IR-300
HUD: Single Honeywell HG-200
SVS: Dual PEAF (PFD1 & PFD2)
EFB: Dual ND No. 2 & ND No.4
WX RAD: Single Honeywell XMD-157
RAD ALT: Dual Collins RT-300
XPNDR: Dual Collins TDR-94D Mode S
TAWS: Single Honeywell EGPWS GLU-920
ADF: Dual Collins ADF-462
FMS: Dual IAC SW v6.1 w/ SBAS/LPV/GPS
CDU: Triple Honeywell CD-830 G7830-03
VHF COM: Triple Collins VHF-422D/422B
HF COM: Dual Collins HF-9000 w/SELCAL
SATCOM: Single Honeywell SDU
AP: Dual Honeywell SPZ-8500
SELCAL: Dual HF & VHF
ACARS: Dual Honeywell CMU
GPS: Dual Honeywell GR-550
ADC: Triple Honeywell AZ-850
NAV: Dual Honeywell VIR-432
DAU: Dual Honeywell DA-800
IAC: Dual Honeywell IC-810E
DME: Dual Collins DME-442
TCAS: Single w/ ch. 7.1
CVR: Single L3 FA2100
FDR: Single L3 ULB
ELT: Single 453-0406
LSS: Single Honeywell LP-850
Navigation and Compliance
Inspections
Inspection Type
Performed
Next Due
All maintenance reported to be up to date
Additional Equipment/Features
ADS-B Out v2 | DU-885 LCD & Data Loader DL-1000 | Primus Elite Adv. Feats.
FANS-1/A+ (AFN, CPDLC, ADS-C) | CMU MKIII + Printer | Synthetic Vision Tech.
LED Ldg., Taxi & Runway Lights | Fwd, Aft, Cockpit & H Stab. Camera System
Interior
Interior Last Refurbished:
2015
Galley: Fwd w/ Coffee Maker, Microwave & Oven
Fwd Cabin Configuration: Four (4) Place Club
Mid Cabin Configuration: Four (4) Place Club
Aft Cabin Configuration: Four (4) Place Divan + Four (4) Place Divan
Crew Rest: Fwd (Enclosed) | Jumpseat : Yes
Entertainment
Display TV Monitors:
Dual 20" Monitors | 8 Individual Pax Monitors | 1 Individual Crew Rest Monitor
Cabin Management System:
Pacific System CMS
High Speed Internet:
ATG-5000 & Swift Broadband
In-Flight Phone:
Honeywell MCS-4000 / MCS-7000 SATCOM
SDR Upgrade | Global One Number | AMT50
Exterior
Stripe Colors:
Red & Black
Send a message to Fernando Pardo at Aerolineas Ejecutivas S.A. de C.V.