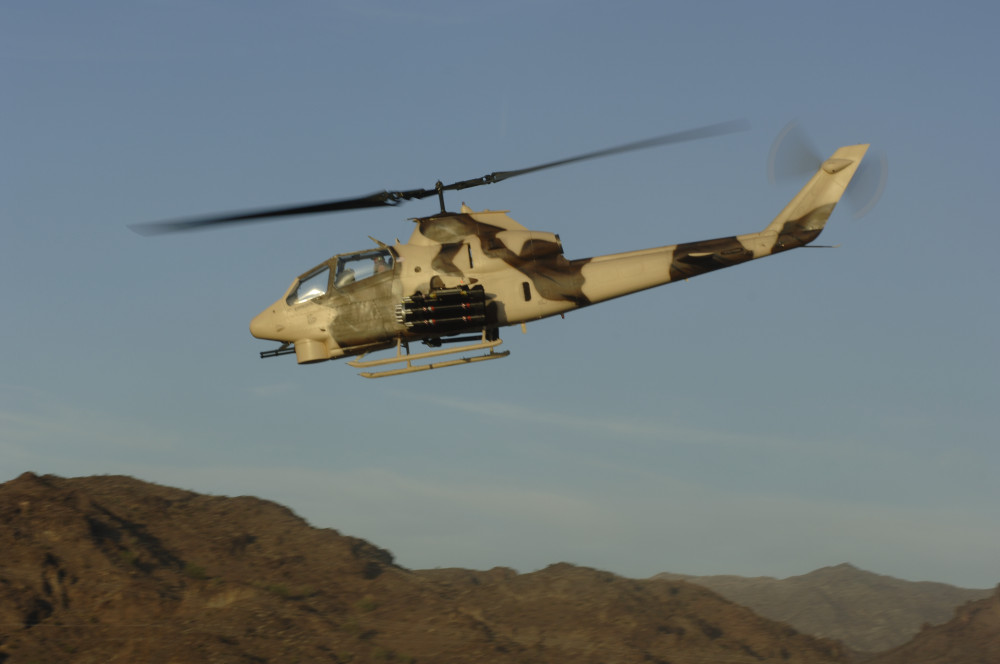 1977 Bell AH-1 Cobra
Price: Make Offer
Serial Number:

77-22758

Tail Number:

N3XL

Hours:

3,477

Cycles:

498
• Two U.S. owners
• Second owner has operated it for 17 years
• ADS-B Equipped
• Used in Multiple movies
• Pilot training included
Offered by:

Long Beach, CA
Airframe
Avionics
Additional Equipment/Features
DESCRIPTION

Introduced in the late 1960's as a replacement for the UH-1 gunship, the Cobra was designed as a troop escort, antipersonnel and anti-tank attack helicopter. The Cobra was used extensively in Vietnam, as well as in Iraq and Afghanistan. The Cobra was also used by the United States Forest Service (The Firewatch Cobra). The Bell AH-1 Cobra (Model 209) is a two-bladed, single engine attack helicopter. It shares the common engine, transmission, and rotor system with the older UH-1 Iroquois.
In January of 1965, Bell invested $1 million to proceed with a new design for a mission-specific attack helicopter using proven systems from the UH-1 Huey program such as the T53 engine and the 540-rotor system augmented with a Stability Control Augmentation System (SCAS). In September of 1965, Bell rolled out the Model 209 prototype, and four days later it made its maiden flight. In April 1966, the Cobra won an evaluation against rival helicopters and the Army signed the first production contract for 110 aircraft.
The Cobra went on to a distinguished service career with the Army which flew them through the first Gulf War in the early 1990s. They were eventually replaced by the AH-64 Apache. The Marines continue to operate a twin-engine version of the Cobra as their primary attack helicopter.
N3XL is a rare 'T' model (Training Version) which is equipped with flight controls in the front gunner's seat. The current owner purchased it from the United States Army out of Fort Rucker in Alabama.
BASE

Lake Havasu City, AZ (KHII)
Send a message to Chris Warners at Jeteffect, Inc.