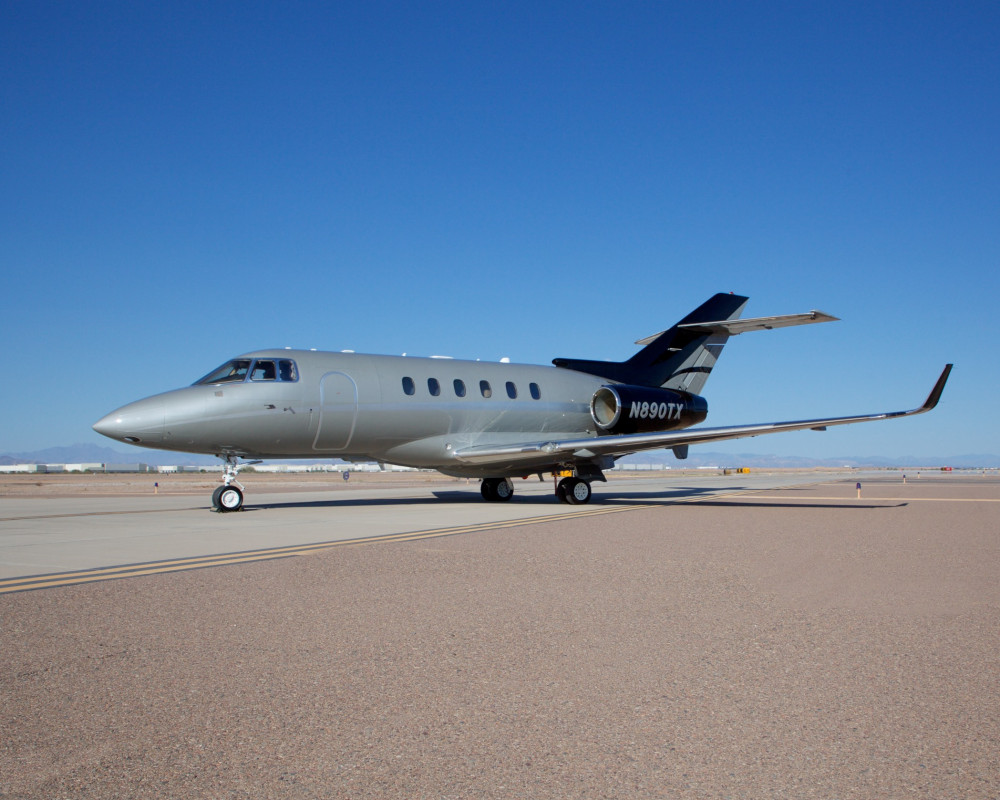 2007 Hawker 900XP
Price: $5,295,000
Serial Number:

HA-0010

Tail Number:

N890TX

Hours:

7,025

Cycles:

4,851
2021 Paint and Interior
Engines enrolled on MSP Gold
ATG-5000
Offered by:

Long Beach, CA
Airframe
Engines
Engine Program Coverage:
MSP Gold
APU
Description:
Honeywell GTCP36-150(W)
Total Time Since New:
8,204
Avionics
Rockwell Collins Pro Line 21 4 Display EFIS System with AMLCD Displays
Dual Collins ADC-3000 Air Data Computers
Dual Collins FGC-3000
Dual Collins AHC-3000 AHRS System
Universal CVR-120 Solid State CVR
Dual Collins VHF 4000 Communications Transceivers
Collins Data Loader DBU 5000 USB
Dual Collins DME-4000 Distance Measuring Transceivers
Artex C406N ELT
Dual Collins FMS-6000 Flight Management Systems
Dual Collins GPS-4000
Single HF-9000 High Frequency Radio System w/Coltech SELCAL
Collins Nav-4000 with ADF/VOR/ILS/GS/MBKM and Nav-4500 with VOR/ILS/GS/MBKN
Collins ALT-4000 Radio Altimeter System
Collins TTR-4000 TCAS II
Honeywell MK V EGPWS
Dual Collins TDR-94D Mode S Transponders
Collins RTA-850 Weather Radar
Navigation and Compliance
Inspections
Additional Equipment/Features
Aircell Cabin Telecommunication Router (CTR)
Airshow
TCAS II
8.33 kHz Spacing
Electronic Charts
TAWS
Maintenance Tracked by Traxxall
Interior
Interior Last Refurbished:
2021
New interior 2021. This aircraft features a beautiful 8 passenger executive interior. The forward vestibule includes a left-hand galley and wardrobe. The main cabin follows featuring a 4-place club and an aft 3-place divan facing a single seat completed by an aft (belted) lavatory.
Entertainment
High Speed Internet:
Gogo Biz ATG-5000 High Speed Internet
In-Flight Phone:
Aircell 3100 Satellite Phone System
Exterior
Base Paint Colors:
Overall Gray
Stripe Colors:
Black with White Stripes
Send a message to George Marburger at Jeteffect, Inc.