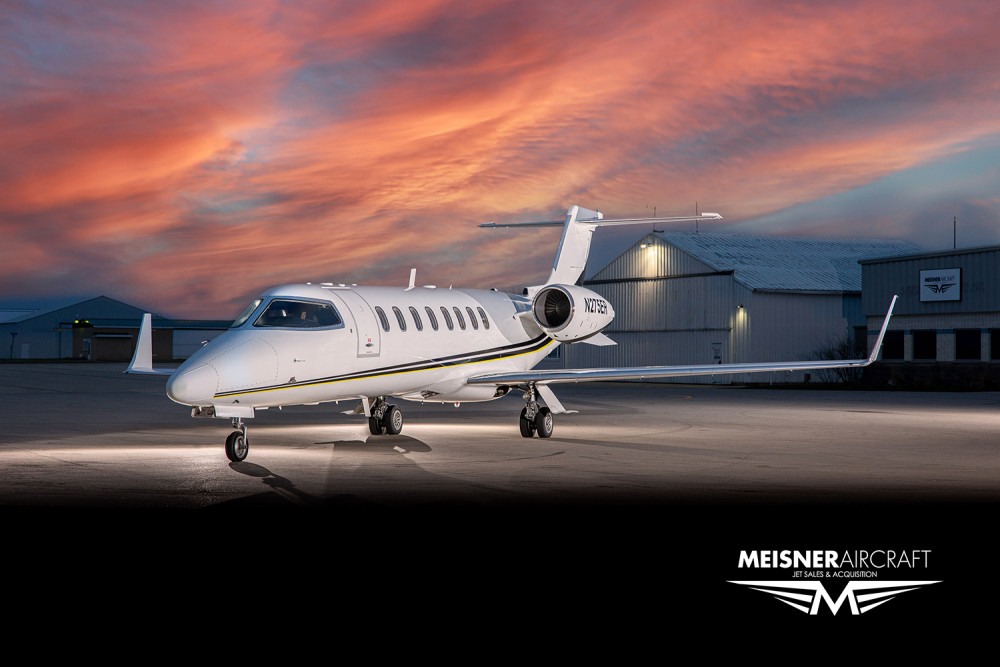 2005 Bombardier Learjet 45XR
Price: Make Offer
Serial Number:

45-0275

Tail Number:

N275ER

Hours:

8,346

Cycles:

6,130
WAAS / LPV Equipped
BR Engines
TCAS 7.1
Engines & APU on MSP Gold
Offered by:

Burlington, WI
Airframe
8,346 Hours Total Time
6,130 Landings
Engines
Engine Program Coverage:
MSP Gold
APU
APU Program Coverage:
MSP Gold
Total Time Since New:
1,957
Avionics
AIR DATA COMPUTER: Dual Honeywell AZ-950 ADC
ATTITUDE HEADING REFERENCE SYTEM: Dual Honeywell AH-800 AHRS Computers
AUDIO CONTROL PANEL: Dual Honeywell AV-850A
AUTOMATIC DIRECTION FINDER: Honeywell RNZ-850 with ADF
AUTOPILOT: Honeywell IC-600 Autopilot
COCKPIT VOICE RECORDER: Honeywell SSCVR CVR120 (120 minutes)
COMMUNICATIONS: Dual Honeywell RCZ-851G VHF Comm/ATC Units
ELECTRONIC STANDBY INSTRUMENT SYSTEM: Honeywell DU-870 Display Units
EMEGENCY LOCATOR TRANSMITTER: Artex C406-2 ELT
DISTANCE MEASURING EQUIPMENT: Integrated w/ Dual Honeywell RNZ-851 Navigation Units
FLIGHT GUIDANCE SYSTEM: Honeywell GC-550
FLIGHT MANAGEMENT SYSTEM: Dual Universal UNS-1Ew FMS
HIGH FREQUENCY RADIO: Bendix King KHF-950 with SELCAL
MAINTENANCE DIAGNOSTIC COMPUTER: MCOS
NAVIGATION: Honeywell RNZ-850 with ADF and RNZ-851 Navigation Units
RADIO ALTIMETER: Honeywell RT-300 Radar Altimeter
RADIO MANAGEMENT UNIT: Dual Honeywell RM-855
SELCAL: CSD-10 Selcal Decoder
STANDBY ATTITUDE INDICATOR: L3 AI-804BZ Standby Indicator
TERRAIN AWARENESS WARNING SYSTEM: Honeywell Mark V EGPWS Computer
TRAFFIC COLLISION AVOIDANCE SYSTEM: Honeywell TCAS 2000 TCAS II with Change 7.1
TRANSPONDERS: Integrated with Dual Honeywell VHF Comm/ATC Units with ADS-B Out Version 2
WEATHER RADAR: Honeywell Primus WU-660
Navigation and Compliance
RVSM
RNP 10/5/4/1
TCAS 7.1
8.33 SPACING
BRNAV
FM IMMUNITY
VNAV
MNPS
WAAS / LPV
Inspections
Inspection Type
Performed
Next Due
Phase D (2,400 Hours)
Next Due:
July 2025 @ 9,378 Hours
Additional Equipment/Features
Iridium Satellite Phone System
Thrust Reversers
115V Outlets
Pilot Sun Visors
LED Navigation Lights
Interior
This executive 9 passenger interior is configured with both forward cabin and aft cabin double club seating and belted toilet. A very functional forward galley and full aft lavatory complete the cabin.
Exterior
Base Paint Colors:
Overall white
Stripe Colors:
black and gray
Original paint at Bombardier, Wichita.
Send a message to Brad Meisner at Meisner Aircraft, Inc.