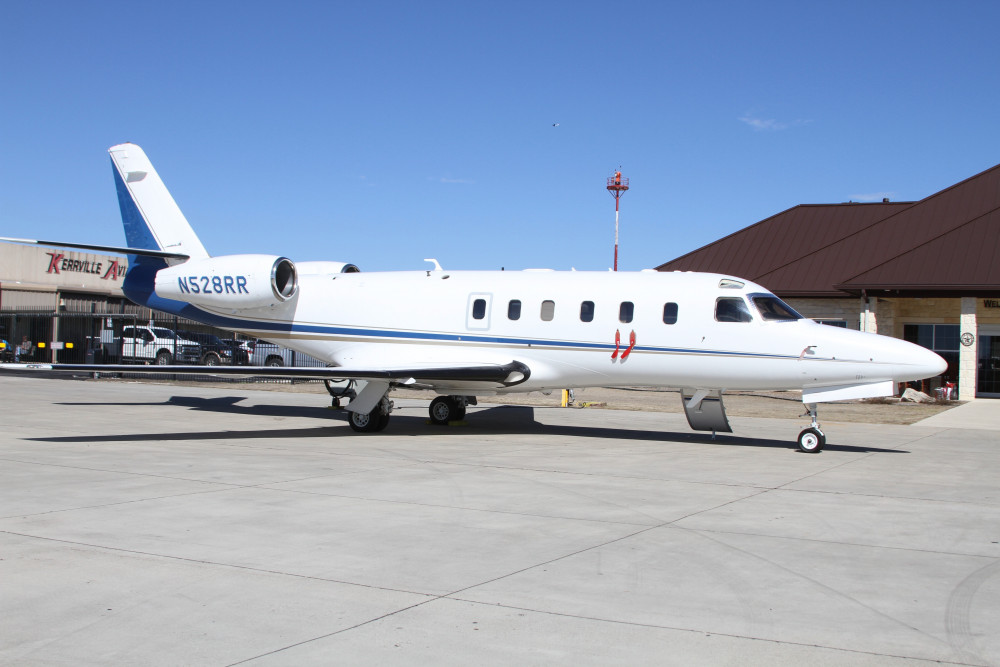 1990 Astra/Gulfstream 1125 Astra SP
Price: Call for Price
Serial Number:

1125-042

Tail Number:

N528RR

Hours:

3,894

Cycles:

2,795
Engines on MSP Gold
June 2020 C-Check by Trimec
Motivated Seller
Offered by:

Lincoln, NE
Airframe
AFTT: 3893.8 Hours
LANDINGS: 2795
Engines
Engine Program Coverage:
MSP Gold
Avionics
ADS-B Out
Dual UNS 1C FMS w/604 software
Collins 5 Tube EFIS 86 EFIS
Dual Collins TDR-94D
Collins APS-85 Autopilot
Collins ALT 55B Radio Altimeter
Dual Collins ADC 85A Air Data Computer
Collins TWR 250B Color Weather Radar
Dual Collins VIR-32 VHF NAV
Universal TAWS w/ graphics display on #1 FMS
Dual Collins VHF 22B VHF COMM
Single King KHF 950
Dual Collins ADF-60A
Fairchild GA 100 Cockpit Voice Recorder
Dual Collins DME-42
Dual Collins RMI-36
TCAS II W/Change 7
Additional Equipment/Features
Auxiliary Fuel
Increased Gross Weight Mod. (24,650 lb. MTOW)
Artex 406 ELT
J.E.T. Standby Gyro Horizon
Ozone Filter
Dual GPS Sensors
Dual Concord Lead Acid batteries
Interior
Executive/8 passenger configuration. Forward 3-place divan, forward-facing single seat, aft 4-place club completed in Aristo Aeronappa osprey leather. Headliner is Tapis almond ultraleather. Sidewalls are Pollack cross stitch fabric dado panels. Carpet is Light beige. Forward galley w/ice drawer & storage. Cabinetry/Wood complete with Carl Booth Acajou pommele veneer. Airshow 200, CD player, VHS player, forward-mounted slideout monitor, headphone jacks at each seat. MSA electric window shades, Corragio bella carmel curtains. Aft flushing lav. Fireblocked By Business Air Center on 10/2005.
Exterior
Overall Matterhorn white w/Las Vegas gold & Bristol blue stripes - Gulfstream, Dallas, TX on 04/2003.
Send a message to Doug Roth at Duncan Aviation, Inc.