Custom Brokerage
These custom brokerage providers are among the select few to have earned membership in the International Aircraft Dealers Association (IADA). The IADA Code of Ethics guarantees you get the most value and have the highest degree of confidence when servicing and maintaining a business jet or turboprop anywhere in the world.
View All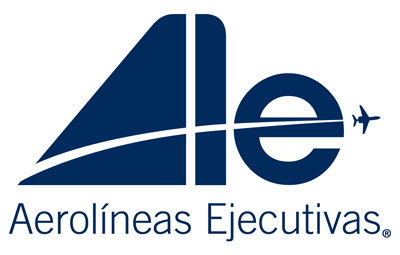 Address
Calle 2, Lotes 14-18, Col. Ex Hacienda Canalejas, Aeropuerto Int Toluca
Toluca Mexico 50200
Services
Acquisition & Brokerage Services, Aircraft Sales, Custom Brokerage, Fractional Aircraft Program, Maintenance & Overhaul Services, Management & Charter, Valuations, Brokers/Dealers
Ale Preowned is the area of ​​sale of pre-owned aircraft, internationally recognized and where we build long-term professional relationships where we offer support and advice throughout the process of buying and selling your aircraft. With unique guarantees and offering our expertise as the only certified appraisers in Mexico.


Address
532 Beechcraft Ave
Chesterfield Missouri 63017
Services
Acquisition & Brokerage Services, Aircraft Sales, Analytics, Consultation Services, Custom Brokerage, Management & Charter, Operations & Management Consulting, Brokers/Dealers
Markets Served
We do business globally and have purchased or sold aircraft in more than 26 countries. We work all major manufacturers and mainly with mid-size business jets, turbo props, high performance piston and helicopters. We handle Brokerage, Acquisitions and Trades as well as Buying and Selling Inventory Aircraft.
Meisinger Aviation is a family owned business based in St. Louis and Kansas City, Missouri. Started in 1938 by Dan Meisinger Sr., we were one of the first Beechcraft dealers in the country.
Throughout the years we've done a lot of work with Textron as well as all of the other Major manufacturers and have done everything from FBO, MRO, Charter and Management, but at our core we remain a small family owned business serving the aviation community with midwest values, integrity and respect.


Address
2352 Main Street, Suite 201
Concord MA 01742
Services
Insurance, Custom Brokerage, Owner Trust Services
Markets Served
TVPX is a global aviation industry brand with business aviation, commercial aviation, and helicopter clients throughout the world TVPX's clients utilize our FAA owner trust, customs brokerage, aviation insurance, and DAR Support services to facilitate their cross border aircraft transactions. TVPX's Integrated Aviation Services platform is truly one of a kind.
Founded in 2002. TVPX has since brought together a team of experts who have earned a reputation for integrity, efficiency, confidentiality and security among aircraft owners and professionals worldwide. Each year, TVPX facilitates billions of dollars in FAA owner trust, aircraft imports, exports, and aviation insurance transactions.