Fuel
These fuel service providers are among the select few to have earned membership in the International Aircraft Dealers Association (IADA). The IADA Code of Ethics guarantees you get the most value and have the highest degree of confidence when servicing and maintaining a business jet or turboprop anywhere in the world.
View All


Address
Locations Nationwide (U.S.)
Services
Analytics, Management & Charter, Maintenance & Overhaul Services, Operations & Management Consulting, Consultation Services, Fuel
Markets Served
Locations Nationwide (U.S.)
Clay Lacy Aviation was founded in 1968 by legendary aviator and industry pioneer Clay Lacy. Prominent individuals and leading corporations trust Clay Lacy Aviation for aircraft management, charter, maintenance, avionics, interiors, and FBO services. With the most knowledgeable team in the industry, Clay Lacy Aviation is the world's most experienced operator of private jets delivering superior safety, service and value to aircraft owners and jet travelers worldwide.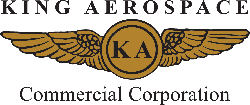 Address
4500 Westgrove Drive
Ardmore OK 75001
Services
Fuel, Hourly Cost Maintenance Programs, Maintenance & Overhaul Services


Address
6120 Midfield Road
Mississauga ON L5P 1B1
Services
Maintenance & Overhaul Services, Management & Charter, Acquisition & Brokerage Services, Aircraft Sales, Fuel, Brokers/Dealers
Markets Served
Our leading experts in Aircraft Sales & Acquisition, MRO services, outstanding Fixed Base Operations facilities and first-class Aircraft Management & Charter teams, Skyservice provides our clients with a complete support for business aviation services across Canada and the globe.
Founded in 1986, Skyservice™ is Canada's leader in business aviation, with facilities in Montreal, Toronto, Ottawa, Calgary and Muskoka. Skyservice™ is dedicated to delivering world-class service at the highest levels of safety and security in the industry.