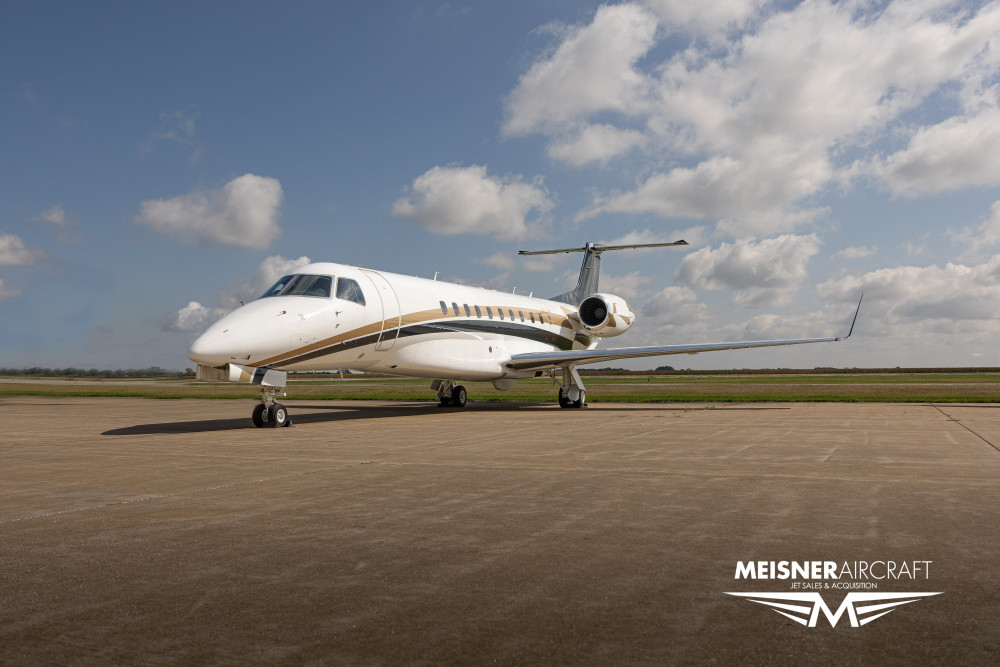 2007 Embraer Legacy 600
Price: Make Offer
Serial Number:

14501002

Hours:

6,080

Cycles:

3,384
• Fresh 96-Month & 192-Month Inspections
• Engines Enrolled on JSSI Essential
• Airframe Enrolled in Embraer Executive Care Enhanced
• Delivered on Aruba (P4) Registration
Offered by:

Burlington, WI
Airframe
Enrolled in Embraer Executive Care Enhanced
Engines
(2) Rolls Royce AE3007A1E (On Condition)
Engine Program Coverage:
JSSI Essential
APU
Description:
Sunstrand APS500R/T62-T-4C14
APU Program Coverage:
Other
Serial Number:
SP-E0614846
Avionics
Honeywell Primus 1000 Avionics Suite
Honeywell Primus 1000 EFIS (5-Tube)
Dual Honeywell FMS
Dual Honeywell GPS
Dual Honeywell AZ-850 ADC
Honeywell GC-550 CAT I & CAT II Autopilot
Dual Honeywell RCZ-833 w/8.33 spacing VHF COMM
Dual Honeywell HF-9000 HF COMM
Iridium SATCOM
Honeywell WU-800 Radar
Dual Honeywell RT-300 RADAR ALT
Dual Honeywell Laseref IRS
Dual Honeywell Transponders
Honeywell Mark V w/windshear EGPWS
Honeywell TCAS 7.1
SSCVR
SSFDR
Inspections
Inspection Type
Performed
Next Due
Fresh 96-Month & 192-Month Inspections
Interior
The interior of this aircraft boasts a luxurious setup designed for 13 passengers. The reupholstery work was executed in 2017, featuring 10 club seats covered in Townsend and Aeristo leather, complemented by a 3-place divan in Bisson Bruneel fabric. The woodwork showcases Walnut craftsmanship, and all plating throughout the cabin is in an elegant Satin Smoked Nickel finish. To complete the interior, Kalogrids Glendale carpeting adds a touch of sophistication.
Exterior
Overall White with Royal Blue and Las Vegas Gold Accents.
Send a message to Brad Meisner at Meisner Aircraft, Inc.