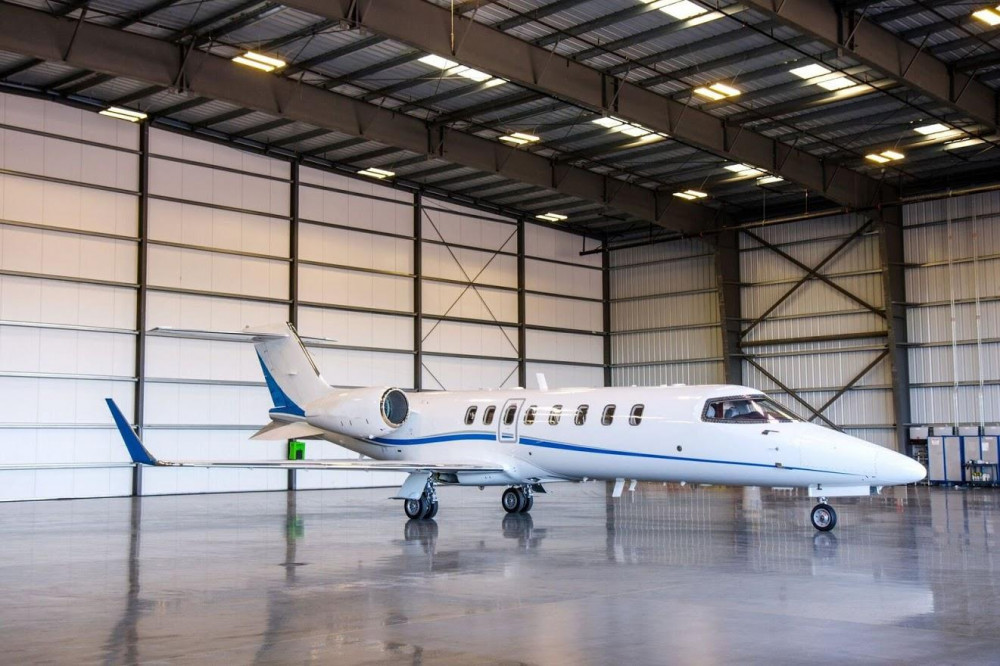 2008 Bombardier Learjet 45XR
Price: $5,150,000
Serial Number:

370

Tail Number:

N39KJ

Hours:

4,744

Cycles:

4,134
• 2008 model Lear 45XR
• 4,744 hours total time
• MSP on the Engines & APU
• Primus Elite Flight Deck
• Dual UNS-1Ew FMS w/ WAAS/LPV
• ATG 5000 WIFI / Swift Broadband
• To be delivered with Fresh 4800 Hour inspection to start January 2023
Offered by:

Houston, TX
Airframe
Maintenance Tracking:
CAMP
Engines
Engine Program Coverage:
MSP
APU
Serial Number:
P-405/3800726-1
Total Time Since New:
1,897
Avionics
HONEYWELL PRIMUS ELITE COCKPIT
ALL NEW DU-875 LCD DISPLAY UNITS
Comm.: Three Honeywell Primus II Comm. w/8.33 kHz Spacing and Datalink
Navs.: Dual Honeywell Primus II Nav. Radios with FM Immunity
HF: Honeywell KHF-1050 HF w/SELCAL
LRN: Dual Universal UNS-1E/w FMS with WAAS / LPV w/ Data Transfer Unit-DTU/Cockpit Mounted
DME: Dual Honeywell Primus II - RNZ-851 DME
Xpdr. Dual Mode S Transponders
Radar: Honeywell Primus 660 Color Radar
ADF: Honeywell Primus II - RNZ-851 ADF
TCAS: Honeywell TCAS-II (TCAS 2000) w/Change 7
EGPWS: Honeywell Mark V EGPWS w/Windshear & Terrain Display
ELT. Artex C406 - Emergency Locator Transmitter
CRV. Honeywell CVR-30 Cockpit Voice Recorder
R Alt.: Honeywell RT-300 Radio Altimeter
XM WX: XM Graphical Weather System
ADC: Dual Honeywell AZ-850 Air Data Computers,
AHRS: Dual LITEF LCR-100 AHRS Computers
EICAS: Engine Instrument/Crew Alerting System / 2" Standby IAS/ATT/ALT Indicators
SATCOM: Iridium ICS-100 Single Channel SATCOM System
ADS-B Compliant
Inspections
Inspection Type
Performed
Next Due
2400 Hr/108 Months
Performed:
September 2022
108 Month Zonal
Performed:
September 2022
Interior
Interior Last Refurbished:
2020
FWD Cabin Configuration - (4) Four-Seat Club
AFT Cabin Configuration - (4) Four-Seat Club
Electrical Outlets - 110-volt Cabin Power System
Carpet - Signature Series
Woodwork - High Gloss Burl Wood Veneer
Year of Interior - Carpet 2020, Cockpit Seats 2022
Interior Facility - Duncan Aviation
Facility Location - Battle Creek, MI
Exterior
Base Paint Colors:
Matterhorn White
Send a message to Brenda Hallaron at JBA Aviation, Inc.