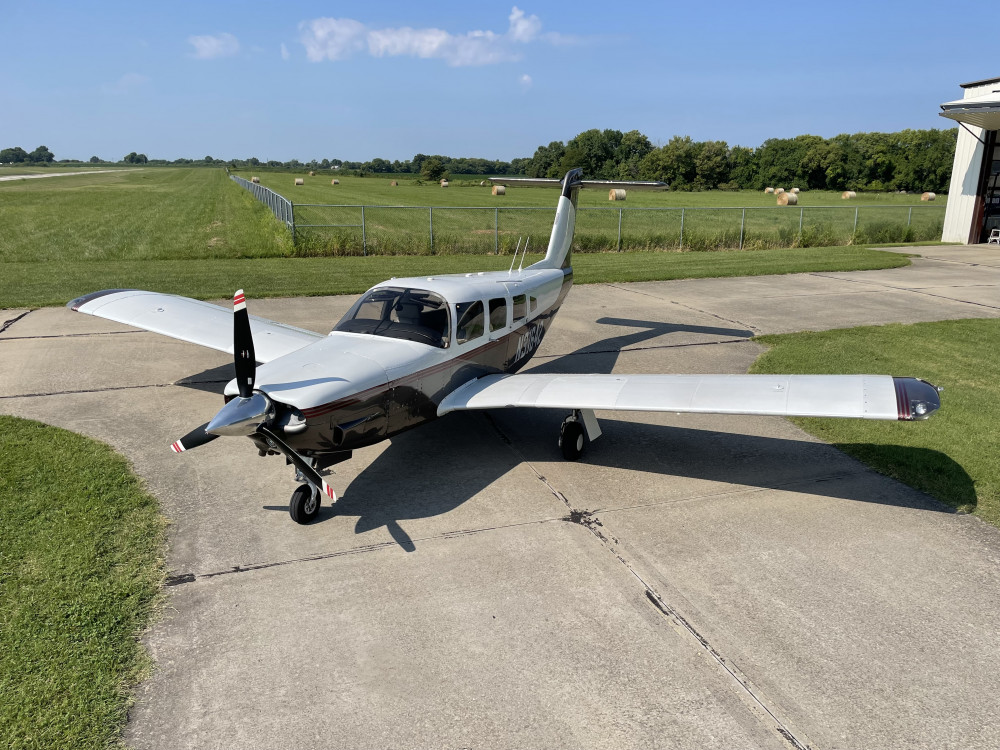 1978 Piper PA-32R-300 Lance II
Price: $179,000
Serial Number:

32r-7885114

Tail Number:

N31642

Hours:

5,390
Offered by:

Chesterfield, Missouri
Airframe
Engines
Smooth running engine with all compressions in the mid 70s. Regular oil analysis.
Engine 1
Serial Number:
L-18092-84A
Hours Since Overhaul:
1,228
Avionics
ADS-B In/Out Equipped:
Yes
Aspen Evolution EFD1000 Pro (mated to GNS430 and SL30), new in 2010
Bendix King KI206 w/ Glideslope (mated to SL30); replaced KNI-582
Century/Altimatic IIIC autopilot, coupled with GPSS
Garmin GNS430 WAAS
Garmin GTX345, new in 2018; ADS-B in/out, displays traffic and weather on
GNS-430 and blue-toothed to iPad.
Garmin SL30 w/ Glideslope, new in 2010; factory re-certified 2018. S/N 25902183
Horizon Instruments Digital Tachometer
Insight Avionics Strikefinder
JPI EDM700 Engine Monitor (mated to GNS 430), new in 2010
PS Engineering PMA7000B Audio panel and 6 Place Intercom with 2 Apple input connectors, new in 2010
Air Gizmos 496/396/296 panel dock (mated to GNS 430 antenna)
Includes XM Weather provision
Props
Inspections
Inspection Type
Performed
Next Due
Additional Equipment/Features
Rosen Sun Visors, 12-18
Knots 2U HID Cowl mounted High Intensity Discharge Landing Light
Knots 2U LED Nav lights
Knots 2U speed mods, 2003, wing root fairings, flap hinge fairings, and gap seals
Whelen Strobes
Wingtip Recognition Lights, RMD, 1-8-03
Precise Flight Standby Vacuum, 8-18-00
1 Piece Windshield, Kosola, 1-8-03
Cee Bailey Windshield Sun Shields, 12-2018
Automatic Gear Extension –

Factory Refreshment Center, 12-11
Copper Battery Cable update
Reiff Engine Preheater, 12-11
Aft Passengers' arm rest
New Lightweight Starter, 12-11
Co-Pilot Hook and Diplexer mode for Cell phone connections
Door Steward hydraulic cabin door snubber, 2015
Stratus dual USB outlet, 2018
Interior
Interior Last Refurbished:
2015
Immaculate interior in Light Grey leather.
Exterior
Base Paint Colors:
Metallic Grey and White
Stripe Colors:
Crimson Red
Send a message to Marc Dickensheets at Meisinger Aviation