2015 Cessna Citation XLS+
Price: Make Offer Sale Pending!
Serial Number:

560-6200

Hours:

2,038

Cycles:

1,394
• One Meticulous US Owner Since New
• Latest Model XLS+ on the market
• Low Total Time
• Low Operating Cost
• Standup Cabin
• Massive Baggage and Storage
• Available September 2022
Offered by: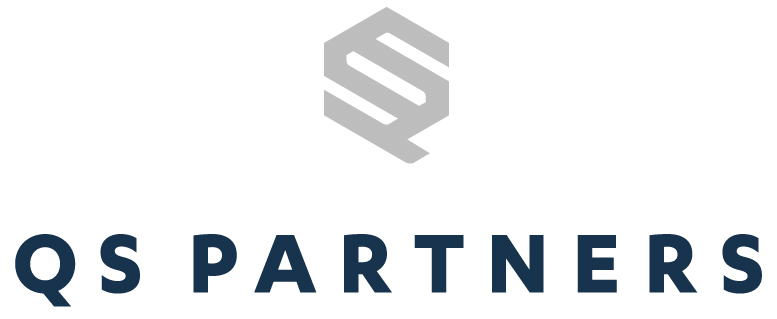 Airframe
Entry Into Service Date:
November, 2015
Maintenance Tracking:
CESCOM
Airframe Certification:
FAR Part 91
APU
Description:
Honeywell RE-100XL
Total Time Since New:
1,099
Avionics
COLLINS PROLINE 21 INTEGRATED AVIONICS
Collins Four (8 X 10) Color Active-Matrix Liquid Crystal Displays
Two Primary Flight Display (PFD)
Two Multi-Function Displays (MFD)
Flight Guidance System
Dual Collins Flight Guidance Computer FGC-3000
Three Axis Autopilot
Dual Collins VHF-4000 Transceiver (8.33 Spacing)
Dual Collins Digital Audio Control Panel
Collins 4000 Nav
Collins 4500 NAV
Dual Collins Radio Interface Unit RIU
Dual Collins TDR-94 Transponders (Enhanced Surveillance Capability)
DUAL Collins Air Data Computers ADC-3000
DUAL COLLINS FMS-3000 (WAAS / LPV)
• Dual Collins FMS Control Display CDU-3000
• Dual Collins Flight Management Computer FMC-3000 (S/N 45CMXV
& 472TN9)
• Dual Collins GPS-4000S (GPS Receiver P/N 822-2189-010 S/N 4R3V0 &
4R3V3)
• Collins IFIS 5000 (integrated in the FMS)
• Collins File Server Unit FSU 5010
• Performance Data Base
Collins TCAS-4000 T TR-4000
Honeywell Mark V Enhanced Ground Proximity Warning System (EGPWS)
• Mode 7 pro-vides reactive windshear warning and windshear
caution.
Collins TWR-850 Turbulence Doppler Weather Radar
Collins XM WX Weather Receiver (Broadcast Weather)
FMS Data Base Unit DBU-5000
Dual Collins Air Data Computer ADC-3000
Dual Collins DME-4000
Collins Radar Altimeter ALT-4000
Dual AHARS Computer AHC-3000
L3 FA2100 CVR
Mini Quick Access Recorder QAR
Artex C406 ELT
Electronic Charts
Pulse Lights
HG3000 Secondary Flight Display
Maintenance Diagnostic System (MDS)
Avionics Dispatch Ground Power
Provisions for Collins HF Radio Collins HF-9031A (Antenna is loose
equipment)

Additional Equipment:
Second FMS-3000
• 2nd WAAS LPV enabled GPS-4000S
• 2nd DME
Automatic Direction Finder (ADF)
3rd Phone Handset
Mini Quick Access Recorder (QAR)
Dropped Aisle Storage Box
Inspections
Inspection Type
Performed
Next Due
Hot Section Inspection (HSI)
Interior
Seven (7) Passenger and Two (2) Crew.
Configuration: Executive Interior configured with a mid-cabin four
place club, forward right-hand single aft facing seat and dual aft
forward-facing seats. Three (3) slimline tables and two (2) executive
tables with leather inserts. Forward left-hand refreshment center
with ice drawer and two heated liquid containers. Forward right-hand
storage cabinet contains ample in-flight storage. Dropped Aisle Storage box located aft of cockpit. 10.4" monitor with Rosen Flight View Moving Map System. Temperature control in cabin with three (3) 110 volt AC outlets. Right hand non-belted externally serviced lavatory.
Pressurization: 6,800 Foot Cabin at 45,000 Feet
Baggage and Storage: Tail cone Baggage Compartment: 700 lb, 80 ft3
(318 kg, 2.27 m3)
RH Forward Closet: 56 lb, 3.6 ft3 (25 kg, 0.10 m3)
Aft Centerline Closet: 44 lb, 6.6 ft3 (20 kg, 0.19 m3)
Dropped Aisle Storage Box
Entertainment
Display TV Monitors:
10.4" monitor in the RH fwd cabinet
Airshow System:
Rosen Flight View Moving Map System
High Speed Internet:
Gogo BizTM Service (ATG 4000 System)
In-Flight Phone:
Axxess II Iridium Satcom Telephone
Rosen Flight View Moving Map System
Includes a 10.4" monitor in the RH fwd cabinet. System provides a
moving map presentation as well as flight information parameters,
such as altitude, distance to destination, and ground speed. Worldwide
satellite map imagery is included. The system permits the user to
configure specific display settings, and includes audio passenger
briefing capability along with a cockpit-located controller for activating
the briefings.
Axxess II Iridium Satcom Telephone –
Two built-in Iridium Satellite channels for global coverage in the air and
on the ground. Multi-channel PBX functions for cabin and cockpit and
includes 1 handset in flight deck overhead and 2 in the cabin.
Gogo BizTM Service (ATG 4000 System) –
Provides a broadband data connection to and from the aircraft via
terrestrial mobile broadband network. Allows multiple users in the
aircraft cabin and cockpit via a wireless network access point and is
compatible with virtually any IEEE 802.11 wireless-equipped personal
device such as a laptop, tablet PC, or PDA . The system is operational
above 10,000 feet above ground level (AGL) in the continental U.S.
and portions of Canada and Alaska, providing a mobile broadband
experience.
System Installed, but not active.
Exterior
Base Paint Colors:
Matterhorn White
Stripe Colors:
Blue and Grey
Send a message to Sales Team at QS Partners