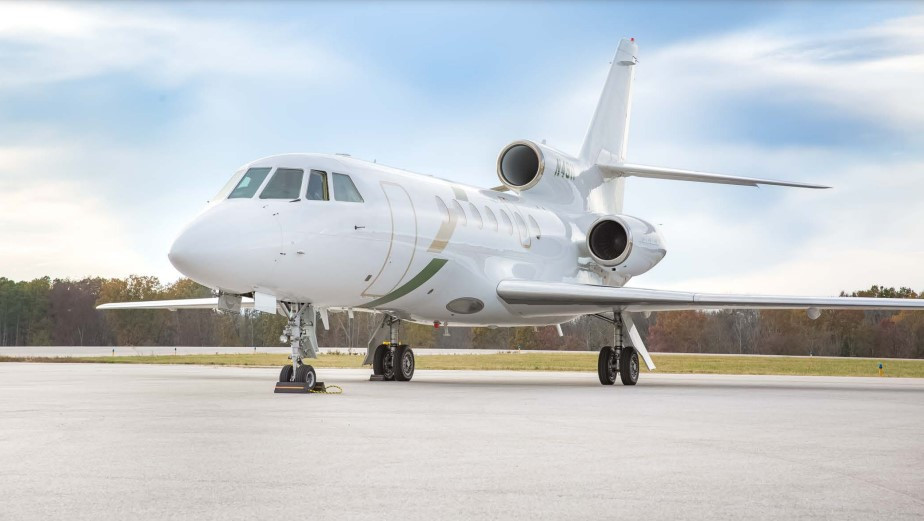 2001 Dassault Falcon 50EX
Price: $6,959,000
Serial Number:

316

Tail Number:

N4911

Hours:

7,358

Cycles:

4,962
12, 24, 36 & 1C/3C Inspection WestStar 2020
ADS-B Out
WAAS/LPV
TCAS II 7.1
ATG-4000 WIFI
DBU-5010E Data Loader
Offered by:

Argyle, TX
Airframe
Engines
Engine Program Coverage:
MSP Gold
APU
Description:
GTCP36-100 (A)
Total Time Since New:
3,666
Avionics
-AFCS: Collins APS-4000 Integrated Three-Axis Dual.
-Autopilot and Flight Director
-EFIS: Collins EFIS-4000 Electronic Flight Instrument
with Four (4) EFD-4077 Electronic Flight Displays
-FMS: Dual Collins FMS-6100(WAAS/LPV)
-GPS: Dual Collins GPS 4000s (WAAS) GPS
-ADS: Dual Collins ADC-850F Air Data System
-AHS: Collins AHS-85E Attitude Heading System
-VHF COM: Dual Collins VHF-422D Transceivers 8.33 kHz
Spacing
-HF COM: Dual HF 9000 Systems
-RADAR: TWR-850 Color Radar
-DME: Dual Collins DME-442
-AHRS: Collins AHS 3000
-ADS-B Out: Dassault STC, Dual TDR 94D's
-PHONE: Aircell AXXESS II
-Dual LaseRef IV's
-TCAS II: TTR 4000 with Change 7.1
Navigation and Compliance
Additional Equipment/Features
✤ Fresh 12, 24, 36 & 1C/3C Inspection WestStar 2020
✤ ADS-B Out
✤ WAAS/LPV
✤ TCAS II 7.1
✤ ATG-4000 WIFI
✤ DBU-5010E Data Loader
Interior
New Carpet 2019. Nine place interior refinished in 2016
by Standard Aero featuring one aft three place divan and
six separate executive seats, writing tables with LED
Lighting. Aft Lav and externally accessible baggage area.
Forward galley, externally serviced lav.
Airshow Genesys, dual DVD players.
Exterior
Base Paint Colors:
Standard Aero White
Beautiful 2016 paint by Standard Aero in White
with tasteful medium Green and Gold trim.
Send a message to John Swartz at Swartz Aviation Group, LLC.