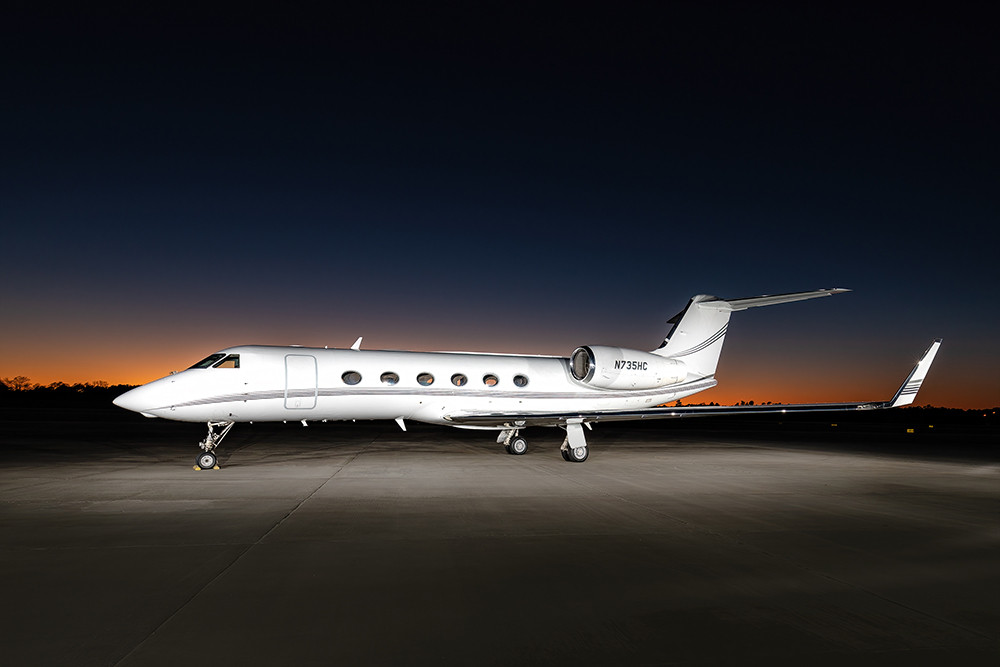 2009 Gulfstream G450
Price: Contact Broker Sale Pending!
Serial Number:

4141

Tail Number:

N735HC

Hours:

3,950

Cycles:

1,604
ASC 059B Enhanced Navigation Upgrade
ATG-4000 Gogo WiFi
FANS 1A+
CPDLC
Synthetic Vision System II (SVS2)
ASC 079 ADS-B Out
Two US Owners Since New
Gulfstream Maintained
2009 Entry Into Service
Offered by: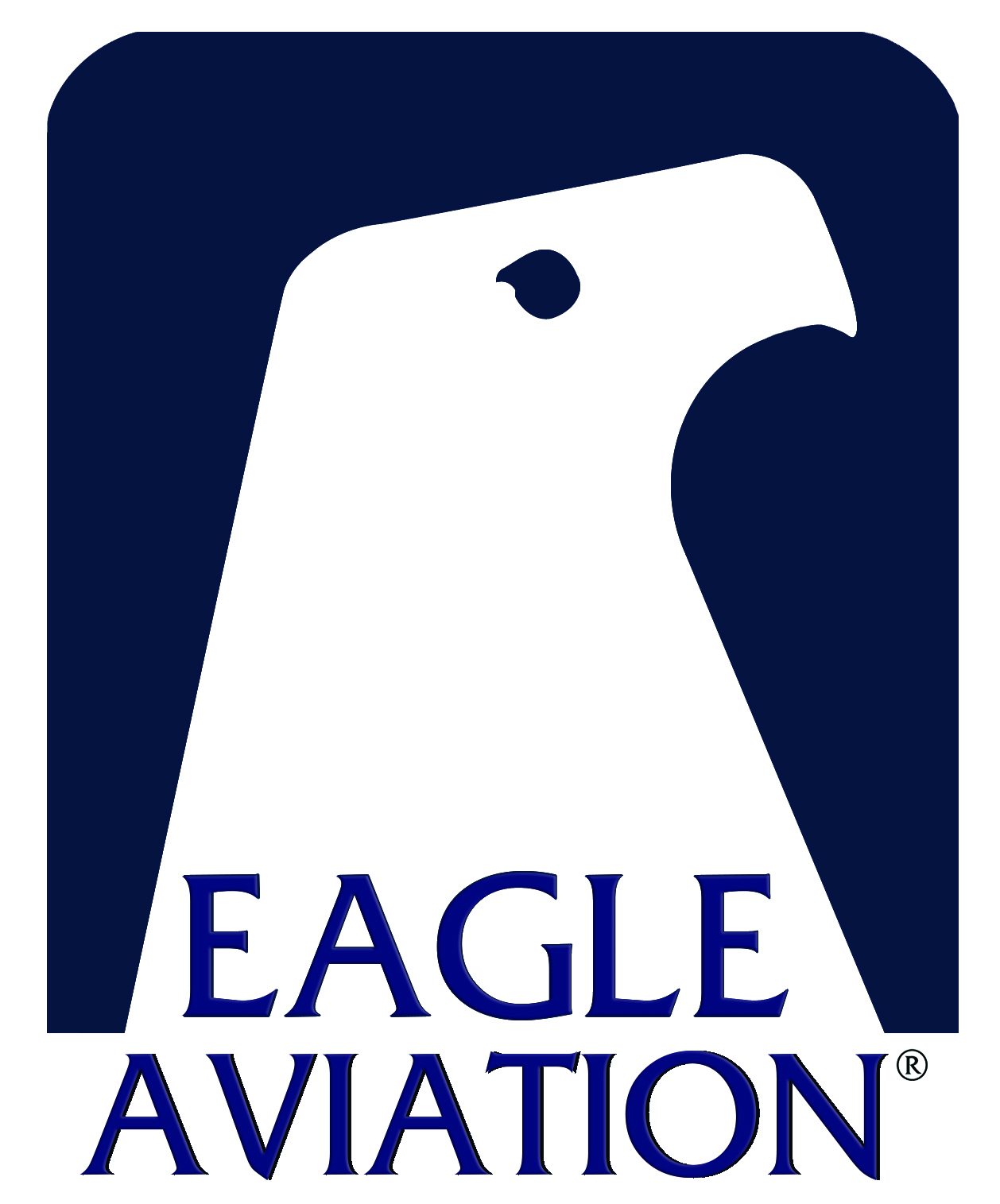 Eagle Aviation, Inc.
Airframe
3,950 Hours Total Time
1,604 Total Landings
Engines
Rolls-Royce TAY 611-8C

Midlife complied with in 2019 by Dallas Airmotive
APU
Description:
Allied Signal GTCP-36-150 (GIV)
Total Time Since New:
2,058
Total Cycles Since New:
3,056
Avionics
Four Honeywell DU-1310 Flat Panel
Two Honeywell DC-884 Display Controllers
One Honeywell DP-884 Display Brightness Controller
One Honeywell Visual Guidance System (VGS)
Three Honeywell MAU-913 Modular Avionics Unit
One Honeywell GP-500 Flight Guidance Panel
Three MC-850 Multifunction Control Display Units
Three Honeywell AZ-200 Air Data Modules
One Honeywell WU-880 Weather Radar Receiver/Transmitter Antenna
Two Honeywell WC-884 Weather Radar Controllers
Triple Honeywell IC800E Version 6.1 FMS
Three Honeywell IR-500 LASEREF V Micro Inertial Reference Units
Two Honeywell MRC-855A Modular Radio Cabinets
Three Honeywell AV-900 Audio Panels
One Honeywell MT-860 Third Nav/Comm Cabinet
Two Honeywell RT-300 Radio Altimeters
One L3 Cockpit Voice Recorder (CVR)
One Cockpit Voice Recorder (CVR) Control Panel
One L3 Flight Data Recorder (FDR)
One Honeywell TCAS 7.1 System
Synthetic Vision System II (SVS2)
Synthetic Vision System II (SVS2)
ASC 079 ADS-B Out
FANS 1A+
CPDLC
Two Davtron Digital Clocks
One Goodrich EBDI-4000 Radio Magnetic Indicator (RMI)
One Goodrich Magnetometer
One Goodrich GH-3100 Standby Attitude/ Airspeed/Altitude Indicator
Two Mason Cursor Control Devices
One Miltope printer 8 1/2'' x 11'' (cockpit)
Interior
Fourteen Passenger Configuration: Forward Four-Place Club Grouping in Light Tan Leather; Mid-Cabin Two-Place Club and Four-Place Divan Grouping in coordinating Fabric; Aft Four-Place Conference Grouping in Light Tan Leather, opposite Wood Credenza with Fax, CD/DVD, and Airshow 410.
• Forward Seats, Mid-Cabin Seats, and Divan are provided with LCD Video Monitors.
• Aft Conference Grouping is provided with a larger LCD Monitor above Credenza.
• Large LCD Monitor on Forward Left-Hand Bulkhead.
• Aft Galley and Galley Annex with Convection and Microwave Ovens, Ice Chest, Dual Coffee Maker, and ample storage for Glassware, China, additional supplies, etc.
• Forward Crew Lavatory and Crew Closet
• Forward Crew Jumpseat
• Aft Lavatory and Baggage
• Woodwork is Medium Dark Walnut
• Hardware is polished Nickel and Silver Pearlite
• Electric Shades
• Cabin 110V Outlets with T-11 Data Jacks
Entertainment
High Speed Internet:
ATG-4000 Gogo WiFi
Brother MFC-420CN Plain Paper Fax
Wireless LAN Server System
ATG-4000 Gogo WiFi
Aircell Call Alerted Switch (ACA), Axxess Handset
Interface (AHI-2, Telecommunication Router)
Aircell Transceiver (ST-4200), Sensory Systems Dual Element Antenna
Aircell Axxess II Iridium Satcom with Wired Handsets
Exterior
Base Paint Colors:
Matterhorn White
Stripe Colors:
Cumulus Gray Pearl, Titanium Pearl, and Gray Metallic
LED Taxi and Landing Light System
Send a message to Lee Thomas at Eagle Aviation, Inc.