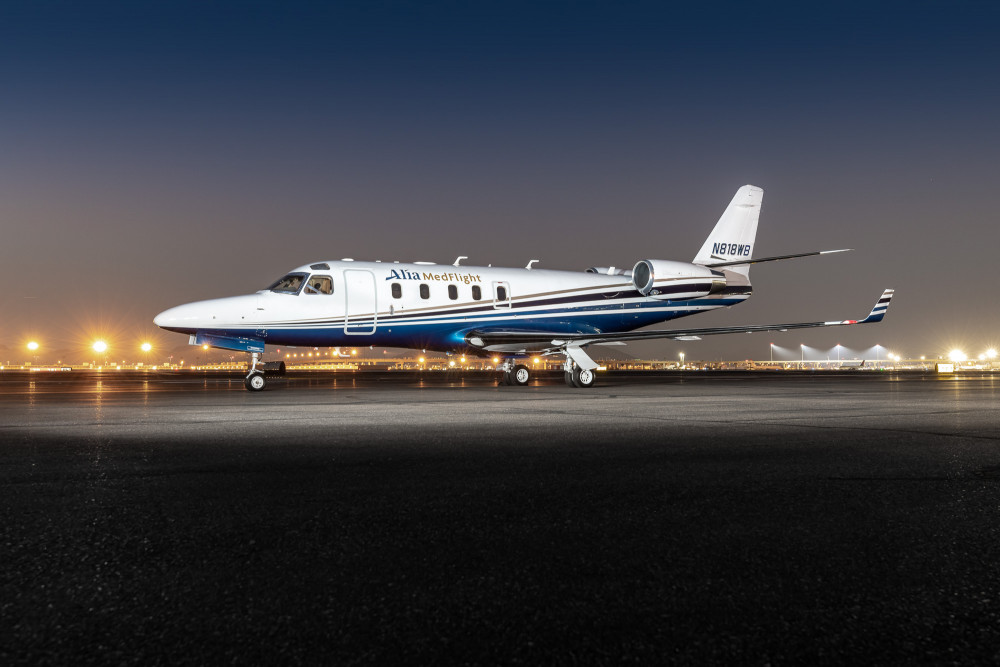 1998 Astra/Gulfstream 1125 Astra SPX
Price: Call for Price
Serial Number:

091

Tail Number:

N818WB

Hours:

8,766

Cycles:

5,493
• Interchangeable Air Ambulance or Executive Configuration
• Engines on MSP Gold
• Dual UNS-1Ew WAAS/LPV FMS
• Slat/Flap Actuator Upgrade
• Trimec Aviation Maintenance
Offered by:

Long Beach, CA
Airframe
Engines
Powerplants: TFE 731-40R-200G
Engine Program Coverage:
MSP Gold
Avionics
Collins Avionics
EFIS: Collins ProLine Four tube EFD
ADS-B Compliant
Flight Director: Collins FCC-4000
Transponder: TRD-94D
Com: Dual Collins VHF-422D
Autopilot: Collins FCC-4005 IFCS
8.33 Spacing w/ FM Immunity
TCAS II w 7.1
Nav: Dual Collins VIR-432
FMS: Dual Universal UNS-1Ew WAAS/LPV
ADF: Collins ADF-462
IRS: Honeywell Laseref III
DME: Dual Collins DME-442
HF: Collins HF-9000 w/Terra Jetcall Selcal II
Weather Radar: Honeywell TWR-850
Radar Alt: Collins ALT-55B
Allied Signal EGPWS w/ Windshear
CVR: Universal CVR-30A
Universal UL-601 Unilink
ELT: Kannad 406
ADC Dual Collins 850-410
Dual RTU 4220
Additional Equipment/Features
Slat/Flap Actuator Upgrade
Extended Range Fuel Tank
N1 DEECS
Interior
Interior Last Refurbished:
1998
Interchangeable Air Ambulance or Executive Configuration. Executive configuration consists of a rear four place club and a forward two place divan opposite a single chair with a belted potty in the rear lav.
Exterior
Base Paint Colors:
Overall White
Stripe Colors:
Amazon Blue/Platinum/Steel Blue/Nordic Gray Stripes
Send a message to John Padrick at Jeteffect, Inc.