2015 Bombardier Global 6000
Price: Make Offer Sale Pending!
Serial Number:

9634

Tail Number:

N504RT

Hours:

2,832

Cycles:

1,124
Very High Pedigree - One U.S. Fortune 500 owner/operator since new. Always based in U.S. Part 91 with fully staffed corporate flight department.
Well equipped to include Honeywell JetWave KA Band Satellite Internet Data System as well as GoGo ATG-5000.
Rolls Royce Corporate Care, Bombardier Smart Parts Plus, MSP Gold on APU and Collins CASP on Cabin Management System
Offered by: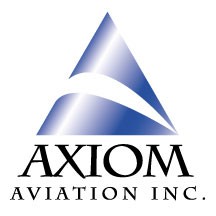 Richmond Heights, OH
Airframe
Entry Into Service Date:
June, 2015
Home Base:
Hanscom Field, Bedford MA.
Program Coverage:
Bombardier SmartParts
Maintenance Tracking:
CAMP
Airframe Certification:
FAR Part 91
Increased Max Take Off Weight 99,500 Lbs
Collins QAR-100 Quick Access Recorder
Onboard Maintenance System Polyfab Thermal Acoustic Insulation Installation
Flight Deck Sun Shades Third Crew Member Oxygen Mask Unit
Cockpit/Cabin/Galley/Closet 115V 60 Hz Universal AC Outlets Accordion Electric Window Dual Shades
Galley TIA Hi-Temp Aviation Grade Warming Oven
TIA WaveJet Aviation Grade Microwave Oven
TIA Aviation Grade Coffee Maker Galley Lighted Crystal Glassware Storage
Galley B/E Aerospace Food Chiller Unit Cabin LED Lighting
Vacuum Flush Lavatory Units Electric Lumbar Cabin Seats
Therapeutic Oxygen w/(2) Masks Aft Bay Mounted Portable Tow Bar
DME Mounted Rechargeable Flashlights (2) Winslow Life Rafts w/ELT's
(2) EVAS (Emergency Vision Assurance) Units
Engines
Engine Program Coverage:
Rolls Royce Corporate Care (RRCC)
APU
Description:
Honeywell RE-220 (GX)
APU Program Coverage:
MSP Gold
Total Time Since New:
1,930
Avionics
Maintenance Program:
SMART PARTS
Bombardier Global Vision Flight Deck
Rockwell Collins Pro Line Fusion Avionics Suite
Rock Collins HGS-6600 Heads-Up Display
Four Collins 14"x11" AFD-6520 LCD Adaptive Flight Displays
Collins Synthetic Vision System SVM-6110H
Collins Enhanced Vision System
Dual Collins IFIS Moving Map & Electronic Charts
XM Graphical Weather Radar
Triple Honeywell LaserRef VI IRU's
Dual 3-Axis CAT II Integrated Auto Flight Control System
Triple Collins Flight Management Systems
Triple Collins ADC-3020 Air Data Computers
Dual Collins GPS-4000S GPS Receivers
Dual Collins NAV-4000 Integrated Navigation Units
Triple Collins VHF-4000 Comm. Transceivers
Dual Collins ALT-4000 Radio Altimeter
Dual Collins DME-4000 Transceivers
Triple Collins ACP-4120 Audio Control Panels
Collins TDR-94D Mode S Transponder
Collins TSS-4100 Traffic Surveillance System
Collins RIU-4010 Radio Interface Unit w/SELCAL & Data Link
Collins RIU-4110 Radio Interface Unit w/SELCAL
Dual Collins HF-9031A Units w/SELCAL
Collins Terrain Awareness Warning System
Artex B406-4 406 MHz ELT w/Nav. Interface
Collins RTA-4118 MultiScan Full-Color Weather Radar
L3 FA2100 Cockpit Voice Recorder (2 Hour)
Collins WX1000E Lighting Detection System
AFIS VHF/Satellite Datalink Collins SAT-2200 SATCOM
Astro-Med Toughwriter 4 Flight Deck Printer
Integrated Electronic Standby Instrument
Navigation and Compliance
B-RNAV (RNP 5) Equipped:
Yes
ADS-B Out Version 2 (DO-260B)
Future Air Navigation Systems (FANS) ATN CPDLC
Dual WAAS GPS
Vision Flight Deck Software Version 5
RVSM Capable
Point and Click Graphical Flight Planning
MNSP, BRNAV, RNP-4, RNP -5, RNP-10 P-RNAV, US-RNAV, SBAS/LPV
TCAS II (Change 7.1)
8.33 KHz Spacing VHF Comms & (1) w/Data Link
Interior
Interior Last Refurbished:
2015
Thirteen Passenger Custom Interior
Features Three Seating Areas To Include Aft Privacy Area
Forward Crew Rest Area
Forward Lavatory
Forward Well-Equipped Galley
Forward, Mid & Aft Cabin Pocket Doors
Forward Cabin Four Place Club Seats w/Footrests
Mid Cabin Four Place Conference Group Opposite Credenza
Aft Cabin Two Place Club w/Footrests
Aft Cabin Three Place Berthable Divan
Large Conference Table
(3) Executive Foldout Tables
Aft Lavatory with Vanity & Wardrobe Cabinetry
Large Aft Baggage Compartment Accessible In Flight
Entertainment
Display TV Monitors:
(2) Collins 24" HD Video Monitors
Cabin Management System:
Rockwell Collins CES
High Speed Internet:
Honeywell JetWave KA Band Satellite System
DVD/CD Players:
(2) Dual Collins Blu-Ray Disk DVD/CD Players
In-Flight Phone:
Honeywell Aspire Dual Channel Iridium Phone
Honeywell JetWave KA Band Satellite Internet Data System
Aircell GoGo ATG-5000 Wi-Fi Internet
Satcom Direct SDR Router
Rockwell Collins Cabin Electronic System (CES)
Galley 10.6" Touch Screen LCD Cabin Control Monitor
(2) Rockwell Collins Dual Blu-Ray Disk DVD/CD Players
DT Systems Cabin Audio Speakers w/(4) Subwoofers
iPod Cabin Controllers (3) 10.6" Plug-In Touchscreen Video Monitors
Forward Cabin Bulkhead Collins HD 24" Video Monitor
Aft Cabin Bulkhead Collins HD 24" Video Monitor
Collins Moving Map Display System Cabin HP Wireless Printer
Exterior
Base Paint Colors:
Matterhorn White
Send a message to Mike Herchick at Axiom Aviation, Inc.