2020 Gulfstream G550
Price: Call for Price
Serial Number:

5610

Tail Number:

N550RD

Hours:

27

Cycles:

7
Delivered in June 2020, Delivery Hours Only
Synthetic Vision System V 2.0
ADS-B V2, FANS 1/A+, ADS-C, CPDLC
Enhanced Navigation Package
Offered by: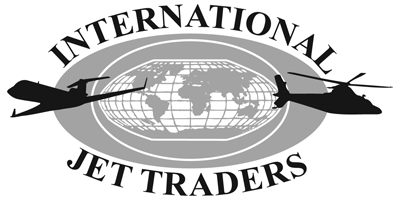 International Jet Traders, Inc.
Fort Lauderdale, Florida
Contact International Jet Traders, Inc.
Airframe
Delivered June 2020, Delivery Hours Only
Securaplane HD Camera System
Enhanced Soundproofing
LED Navigation and Anti-Collision Strobe Lights
Aft Equipment Storage Bay Upgrade to 100 Lbs.
Baggage Hinged Shelf
Second 60 Hz Converter
Engines
Rolls Royce BR700-710C4-11
APU
Description:
Honeywell RE220
Avionics
Plane View Cockpit
Four LCD Screens
Triple Honeywell FMS
Triple Honeywell LASEREF V
Triple Honeywell CDU
Dual CCD - Cursor Control Device
Dual Honeywell GPS
Dual Honeywell Autopilot
Dual Radio Altimeters
Dual HF
Honeywell Weather Radar
DFDR (25 Hours Recording)
CVR
TCAS 7.1
Triple Audio Panels
HUD II and EVS
FANS 1/A+, ADS-C CPDLC
ADS-B V2
Avionics Options:
SVS - Synthetic Vision System V 2.0
Enhanced Navigation Package; RNP 0.1, WAAS, LPV
RAAS - Runway Awareness Advisory System
8.8 kHz underwater acoustic beacon
Navigation and Compliance
Interior
Fwd Cabin: Four Place Double Club
Mid Cabin: Four Place Conference Group
Rear Cabin: Four Place Divan and Two Single Seats, Divided by a Bulkhead With Electric Pocket Door
Forward Galley with Microwave, High Capacity Oven, Refrigerator, Aerolux Espresso Coffee Maker, Original China, Crystal, and Flatware.
Crew rest
Two vacuum Toilets, Aft Lav Bidet Sprayer
Three Recliner Type Leg Rests - Fwd Facing Seats
28 Inch Single Seats
Two Seat's Lumbar Support
Bulkhead With Electric Door Between Mid and Aft Seat Areas
High Capacity Wine Cellar
Entertainment
Display TV Monitors:
19" HD Credenza Monitor, 24" fwd & Aft HD Monitors
Airshow System:
Airshow 4000 Version 2
Cabin Management System:
Cabin Controlled by Smartphone App
High Speed Internet:
GoGo Business Aviation Axxess II Iridium System
In-Flight Phone:
Honeywell MCS-71209 SATCOM
Gulfstream AVDS - HD System
Blue Ray and HDMI Outlets
Aero H+ satellite communication system with digital interface
SDR - Satcom Router
Wireless LAN
Send a message to International Jet Traders, Inc.