2008 Beechcraft King Air C90GTi
Price: $1,595,000
Serial Number:

LJ-1871

Tail Number:

N20GT

Hours:

1,750
This C90GTi is ready to be put to work!
This aircraft shows beautifully and is equipped to fit your mission.

Hot sections currently in progress.
Ask $1,595,000
Please call Mike today for more information on LJ-1871: 952-221-2323
Offered by: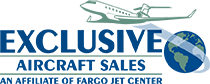 Eden Prairie, MN
Airframe
Engines
1,750 TTSN
Hot sections currently in progress.
Avionics
ADF: Collins ADF-4000
Autopilot: Collins APS-65H
Avionics Package: Collins Pro Line 21
Communication Radios: Dual Collins VHF-4000
CVR: L3 FA2100
DME: Collins DME-4000
EFIS: Collins 3-tube Flight Director:
Collins Pro Line 21 3-tube
FMS: Collins FMS-3000
GPS: Collins GPS-4000A
Navigation Radios: Collins NAV-4000
Collins NAV-4500
Radar Altimeter: Collins ALT-4000
TAWS: ACSS TW-950
TCAS: BF Goodrich Skywatch TRC-899
Transponder: Dual Collins
TDR-94D Mode S
Weather Radar: Collins WXR-800
Collins RTU-4200 radio tuning unit
Collins DB-804/805 audio panels
Dual Collins ADC-3010 air data computers
Collins GWX-3000 XM weather radar/data
Artex C406-2 ELT
Collins ECH-5000 electronic charts
Additional Equipment/Features
ADS-B Compliant
Cockpit Voice Recorder
Terrain Awareness and Warning System
XM Weather

*All specifications are subject to verification by the buyer
Interior
Oyster leather seating for 6: four lateral tracking & swiveling seats, an aisle-facing storage seat, and an aft flushing lav.
Bone ultra-suede headliner, sand fabric sidewalls, Pebble frieze wool carpeting.
Forward LS & RS Pyramid cabinets with heated liquid container & storage drawers. Cabinetry/Wood in Mahogany laminate cabinetry.
Exterior
Stripe Colors:
Ruby and Metallic Walnut
Overall White with Anniversary Ruby and Metallic Walnut accent striping
Send a message to Mike Higgins at Exclusive Aircraft Sales