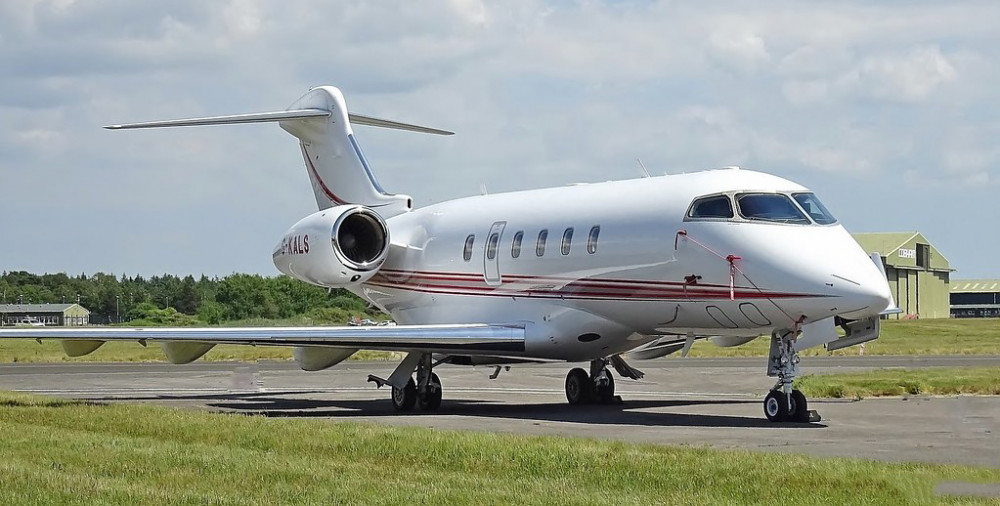 2006 Bombardier Challenger 300
Price: $7,995,000
Serial Number:

20106

Tail Number:

G-KALS

Hours:

3,992

Cycles:

2,798
Engines and APU on MSP
Enrolled on Smart Parts
Optional Management Package
48 Month Inspection c/w October 2018
JAR-OPS 1/EASA Compliant
Offered by:

Annapolis, MD
Airframe
Program Coverage:
Bombardier SmartParts
Maintenance Tracking:
CAMP
Optional Management Package
Over Water Flight Kit
Accordion Window Shades
Engines
Engine Program Coverage:
MSP Gold
APU
Description:
Honeywell GTCP36-150 (BD)
APU Program Coverage:
MSP Gold
Total Time Since New:
4,792
Avionics
Collins Pro Line 21 -4 Tube EFIS
Dual Collins FGC-3002 Flight Guidance Computer
Dual Collins CDU-5200 CDU
Dual Collins ADC-3000 ADC
Dual Collins AHC-3000 AHC
Triple Collins VHF-4000 VHF COMMs
Dual Collins NAV-4000 NAVs
Dual Collins Pro Line 21 ADF
Dual Collins DME 4000 DME
Dual Collins TDR-94D Mode S XPNDRs
Dual Collins FMC-5000 FMS
Dual Collins GPS-4000 GPS
Dual Collins HF-9000 HFs
Dual Collins ALT-4000 Radar Altimeter
Dual Collins TWR-850 Weather Radar
Dual Collins FDU-3000 FDU
Collins TTR-4000 w/Change 7.1
Mark VII EGPWS w/ Windshear
L3 FDR
L3 CVR
Artex C406 ELT
Navigation and Compliance
Interior
Well Appointed 9 Passenger Interior Featuring a FWD Galley
Followed by a 4 Place Club With Pull Out Tables. The Aft Cabin Offers a 2 Place Club Opposite a 3 Place Divan
Seats and Back portions Completed in Light Tan Leather, w/Dark Burgundy Trim. Divan Covered in Matching Tan Leather
High Gloss Dark Veneer Cabinetry, Gold Colored Plating, Gold Inlay on Pull Out Tables
Entertainment
Display TV Monitors:
Fwd & Aft Bulkhead Monitors
Airshow System:
Airshow 4000
DVD/CD Players:
DVD/CD/MP3 Entertainment System
In-Flight Phone:
Iridium ICS-200 Dual Iridium SATCOM
Exterior
Stripe Colors:
Burgundy, Silver
Send a message to Don Bass at Avpro, Inc.